#arkitaipmuse Delie Kastner
In our 'Muse of the Month'-series, we're introducing you to the inspiring women that surround us. This month, we chatted to #arkitaipmuse Delie Kastner, founder and designer behind the slow-fashion label essentials for zula. 
Hi Delie, can you give us a little intro to your universe?
Thank you so much for having me! I was born and raised in Bangkok, a city where the sun always shines. My mum is Thai and my father is Austrian, I always felt very lucky to have parents that come from such beautiful countries which are poles apart. In 2015, I founded essentials for zula from my tiny studio flat that worked as a studio, showroom, office and bedroom. Essentials for zula is a slow fashion project making beautiful underwear and swimwear that don't cost the earth. Today I'm living and working from Vienna.
Favourite sustainable spots there?
I really enjoy being in the sun - going for hikes, taking a relaxing stroll in nature, or hanging out by the water. A hike in magical "Schoberstein" in Upper Austria is absolutely beautiful and really gives you a great energy boost, especially when you are locked away working in the studio all week long. Or relaxing by all of the dreamy Austrian lakes, Traunsee and Attersee to name a few – I am lucky to live in a place surrounded by such beautiful nature.
You have founded essentials for zula together with your dad, how did your journey start?
I finished my business studies in Devon and went on to work for an art start-up in London where I met a lot of inspiring people who became mentors and good friends. Back then, I wasn't interested in fashion, I was just curious to learn and wanted to stand on my own two feet. One year later, I was still enjoying that job but realized that something was missing …
My father, an entrepreneur himself, has a small garment factory in Thailand that's been running for over 30 years. Since I can think, he has instilled this sense of independence and freedom in me. And one day it hit me, 'Why don't I work with my father and merge craftsmanship, business, manufacturing processes and e-commerce, Asia and Europe.'
I was naive and had nothing to lose, so I just went for it. When I went about setting up my small business, my main priority was to create beautiful garments that my friends could afford. In all honesty, sustainability only came through later - the longer I worked in the industry, the more I saw, and the more I wanted things to change. I now live in Vienna and am lucky to call essentials for zula my full-time job.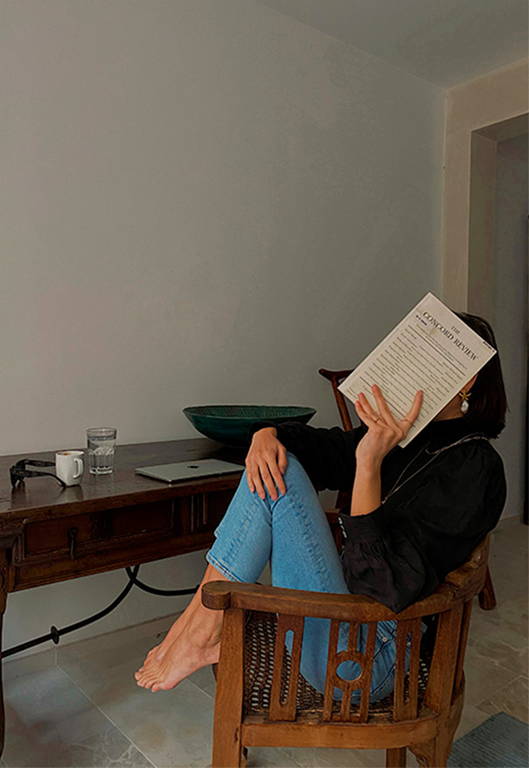 What do you love most about your job?
Creating products that bring comfort, ease and charm into people's lives. Plus, being free as a bird to experiment, learn and collaborate with the most inspiring people.
What's your morning routine?
I wake up, take a relaxing shower, make coffee with soy milk, and then carry out my tasks for the day – because I spend so much time on the screen I really enjoy doing sports after work (I'm a real tennis freak) and read before bed to really disconnect.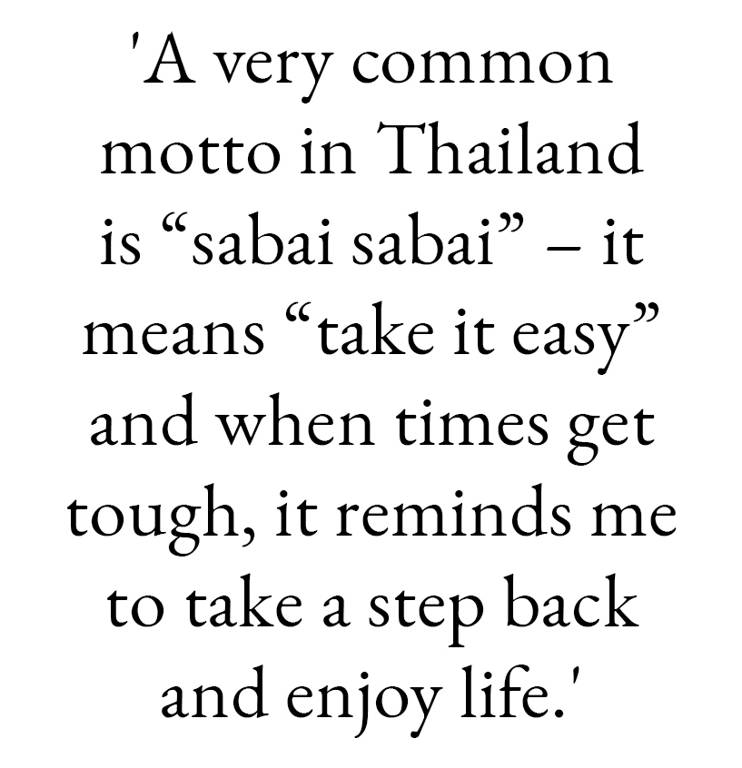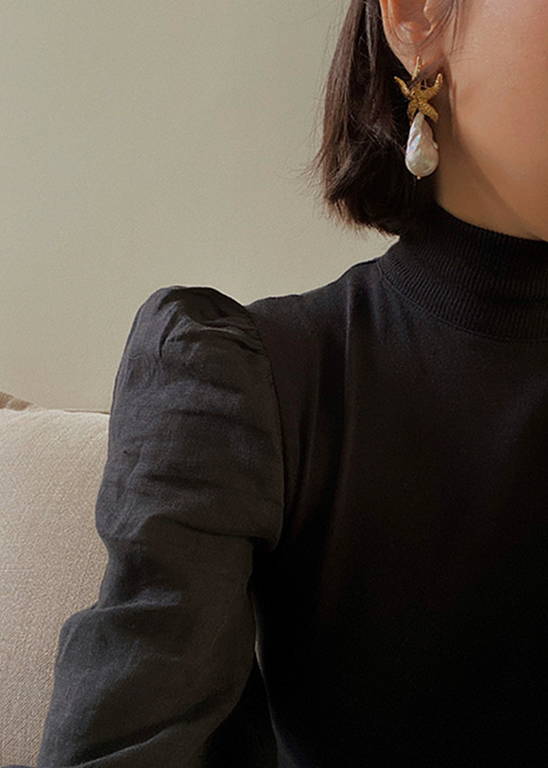 How does a typical day look like for you?

I do all sorts of things from designing our next collection, sourcing sustainable fabrics (always a challenge), bookkeeping, budgeting, planning for social media, organising campaign shoots, press emails, browsing Pinterest for inspiration (yes, it counts as work!). My mind is constantly overflowing with new ideas and there is no "typical day" for me.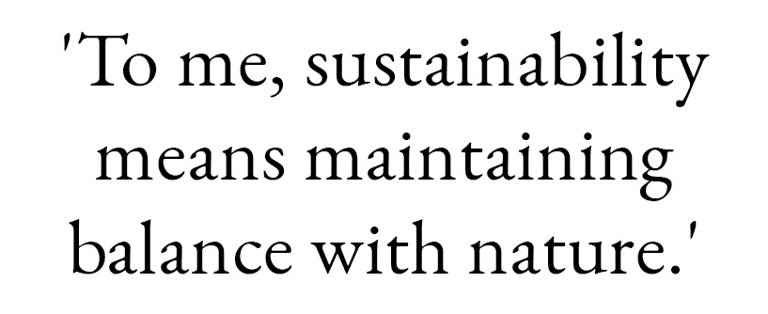 What does sustainability mean to you?
Maintaining balance with nature – and because living sustainably means living a more eco-conscious lifestyle, I try to minimize my environmental impact wherever I can: from making conscious choices about what I eat – eating seasonal and local produce, to what type of energy I'm using (I switched to a green energy provider 3 years ago at home which is also my workplace) to buying less clothing and choosing high-quality garments. But saying that, nobody is perfect and I feel like there is so much more to do and learn.
What are you currently reading, watching, listening to?
I'm currently reading Sapiens: A brief history of humankind by Yuval Harari and can highly recommend it!
I'm really into podcasts and love Fashion No Filter by fashion journalists Camille Charriere and Monica De La Villardière, Wardrobe Crisis with Clare Press, or something non-fashion related like Armchair experts by Dax Shepard, always a good laugh!
Do you have any eco-friendly life hacks that you could share with us?
A few years ago, I stopped buying from fast fashion brands and now only invest in a few high-quality pieces. After some time, I noticed that my wardrobe was shrinking and it made me feel relieved. Plus, I can pull out a piece and wear it time and time again without it falling apart after 2-3 wears. Now more than ever I feel that it is important to change the way we consume and invest in pieces that were made in a clean and transparent way and which you can cherish for a lifetime.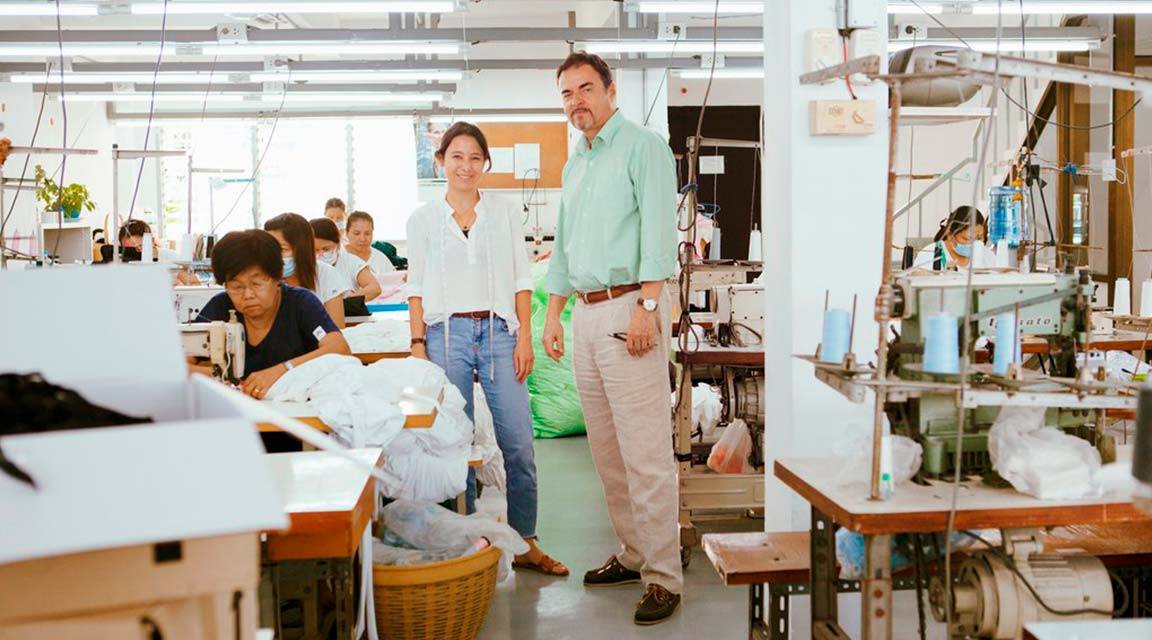 What's the most treasured item in your wardrobe? 
My grandmothers set of rings. It's a 4 piece-set my grandfather gave her. As the story goes, he gave her 1 piece every year and when she sadly passed away, my family continued the tradition and did the exact same thing … it took me 4 years to receive the entire set. I treasure it so much and I love the fact that it lives through different generations. I also like the fact that it wasn't a one-time gift, but a gift that took time. I feel a great sense of respect towards it and wear it proudly.
What's your motto in life?
A very common motto in Thailand is "sabai sabai" – it means "take it easy" and when times get tough, it reminds me to take a step back and enjoy life (the Thai way!) with a big smile on your face and a slower pace, because everything always works out in the end. Doesn't it?
Finally, what are your three favourite arkitaip-pieces?
Your pieces are so charming. For winter… I love the flared Clara trousers and our arkitaip x essentials for zula bodysuit. For summer, I love the arkitaip x Hôtel Magique coupled with one of our bikinis.