#arkitaipmuse Tabara N'Diaye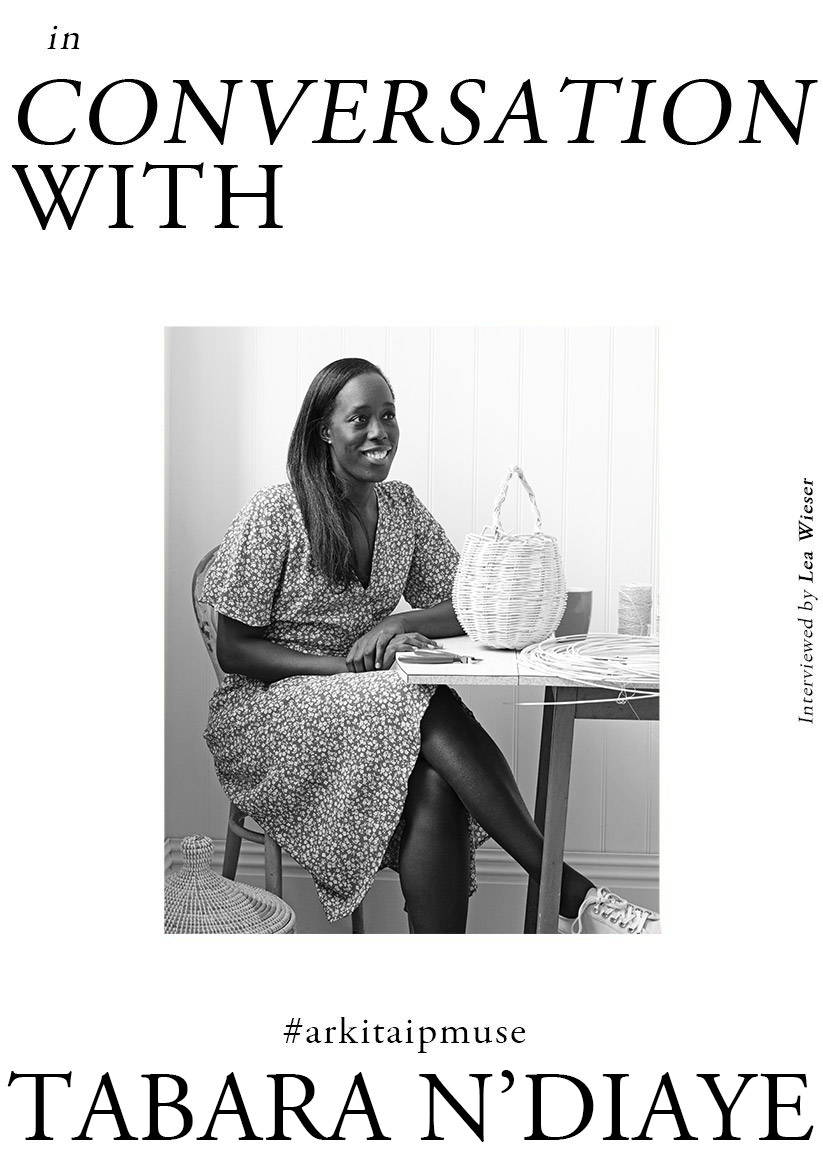 In our 'Muse of the Month'-series, we're introducing you to the inspiring women that surround us. Today, we're sitting down with Tabara N'Diaye, founder and creative director of La Basketry. 
Hi Tabara, can you give us a little intro to your universe?
I'm Tabara N'Diaye, the founder and creative director of La Basketry. We're a homeware brand that's all about 'bringing colour to storage and injecting individuality into homes'.
We stock a range of beautiful baskets and home accessories woven with dried grasses and colourful strings such as bowls, vases, breakfast trays and placemats. They're all handwoven by a group of female artisans in a small village in Senegal, just outside of my parents' hometown.
Most recently, we launched a range of DIY Kits as a way to encourage people to craft and connect with their hands while at home, and learn how to make their own baskets.
How did La Basketry come about?
I wanted to combine my love of interiors with Senegalese basket-weaving. It's a craft I've forever loved, and one that is passed down from generation to generation between women in rural villages of Senegal, where I am originally from.
I was keen to start a project that brought more meaning into my life, and the lives of others.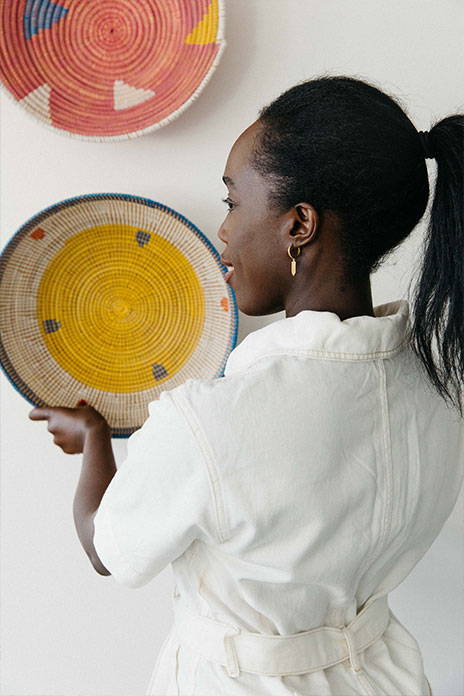 What does a typical day look like for you?
I am currently working from home and commute to my studio in East London, once a week. My mornings are usually dedicated to admin - emails, liaising with suppliers, customer service, chasing deliveries and dispatching orders. My afternoons are always more creative. I love product development and at this time of the year, I'm working on Autumn and Christmas to develop new DIY Kits, workshops and products. 
Where is home for you?
It's going to sound cliché, but home is where my loved ones are! It's in my house in London with my other half, but it's also in Paris, in the flat where I grew up with my mother and siblings, and in my grandma's house in Senegal, with my cousins and aunties.


How has Covid impacted you on a business and personal level?
Covid has allowed me to be laser-focused on the business. It has really allowed me to develop my creativity, and to look for other ways to serve my customers. When the first lockdown hit, I noticed that people were much more into cooking (who didn't bake banana bread last year?!) then before but also how they were trying to connect with other people while staying safe at home. This was a great opportunity for me to launch our DIY-kits and to run digital basket-weaving workshops which has been a crucial part of the business in the past year. 
Do you have any eco-friendly life hacks that you could share with us?
I love re-growing spring onions! If you take the bulb end and put it in a jar with some water and leave it in a sunny spot, the green parts will re-grow. Perfect for garnishing meals. You can do this with lots of other produce too, like leeks and even lettuces. It's a great way to reduce your food waste and save on groceries!
What are you reading, watching, listening to?
I've noticed that I used to read more when I left the house and was commuting to my office and travelling. I have switched to audiobooks recently as I can listen to one while I craft, which is great. I also love podcasts. I listen to a mix of business ones like 'How I Built This', mindset ones like 'The School of Greatness' and some just for fun like 'Table Manners'.
Finally, what are your three favourite arkitaip-pieces?
1. The ruffled Gabri dress – a great twist on the little black dress! 
2. I love the pleated Nina shorts - perfect for a city girl like me and also super elegant for the night.
3. I've recently treated myself to the arkitaip x Hôtel Magique Face Scarf - I love how versatile it is – as we have just moved in our house, I'll be framing mine and display it on a wall.
We're probably all lacking motivation at the moment - what is currently inspiring you?
I'm an early bird! I'm usually up between 6am and 7am and I try to stick to a routine that always includes moving my body, with a HIIT class or yoga. I love Yoga with Adriene, she has hundreds of videos on YouTube.
I think setting up a routine is super important to keep you going and motivated.
What do you do to unwind? 
We love to cook in our house! I am more of a baker than an actual cook but we are making a conscious effort to switch off from work, close the kitchen door, cook, bake, have a dance party, laugh and chat with a playlist on every night. 
I also love to craft and obviously weave baskets. To me, it's the perfect escapism to my everyday life, as it completely allows me to zone out and forget about my to-do-list. All you are focused on is turning raw materials into a beautiful object.
And what does sustainability mean to you? 
It's very simple to me, it's about making better choices in my everyday life. Recycling, carrying a tote bag to the supermarket, shopping in bulk, repurposing my old clothes.