#arkitaipmuse Valentina Barabuffi
In our 'Muse of the Month'-series, we're introducing you to the inspiring women that surround us. This month, we sat down with #arkitaipmuse Valentina Barabuffi, a connoisseur of the Italian art of 'dolce far niente'. 
Hi Valentina, can you give us a little intro to your universe?
My name is Valentina, I'm an Italian globe trotter, photographer, content creator and mother to Lorenzo, my five-year-old son. I was born under the Tuscan sun in the small town of Cortona and now I'm based in the historic city of Florence. I love to spend my time travelling and photographing the beauty of my Italy. 
You're Italian through and through, what do you love most about la dolce far niente?
La dolce far niente is about the simple moments: admiring a sunset, reading a book, sharing laughter and an aperitivo with friends. Special moments, where time stops and you can really appreciate the place where you are, the laughter of the people you are with, the good food.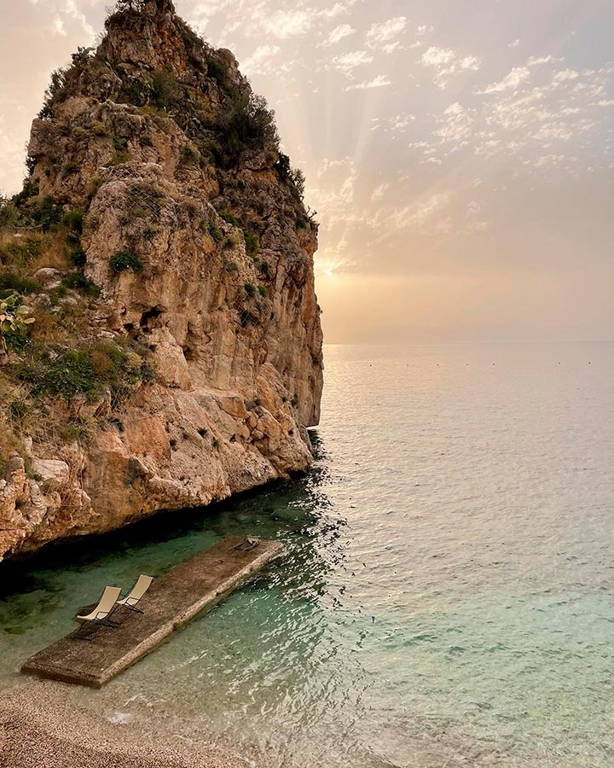 What's your favourite place in the world? (I guess somewhere in Italy :)?)
Mhm, I think Puglia is my favorite place. I love the blue of the sea, the white of the typical masserie and the good food.
What does the perfect day in your favourite spot look like?
A day in early June at the seaside in Tuscany, when the days are long and the sun warms your skin.
How important is sustainability to you? What's your take on conscious traveling?
Our planet is precious and we should respect it by making good choices - even when we travel. I always look for tourist structures that make sustainability their priority, use organic products and avoid waste. I try to teach my son every day to live consciously and responsibly and, most important, that the future we'll live depends on how we behave today.
What are you currently reading, watching, listening to?
I do all sorts of things from designing our next collection, sourcing sustainable fabrics (always a challenge), bookkeeping, budgeting, planning for social media, organising campaign shoots, press emails, browsing Pinterest for inspiration (yes, it counts as work!). My mind is constantly overflowing with new ideas and there is no "typical day" for me.
What does a typical day look like for you? Do you have any rituals that you'd like to share with us?
My days start with a nice cup of American coffee and when I have time, I practice yoga. Practicing in the morning makes me feel good and helps me recharge my energies to face the day. Unfortunately I don't always find the time to do it every day.
What's the most treasured item in your wardrobe? 
My grandmothers set of rings. It's a 4 piece-set my grandfather gave her. As the story goes, he gave her 1 piece every year and when she sadly passed away, my family continued the tradition and did the exact same thing … it took me 4 years to receive the entire set. I treasure it so much and I love the fact that it lives through different generations. I also like the fact that it wasn't a one-time gift, but a gift that took time. I feel a great sense of respect towards it and wear it proudly.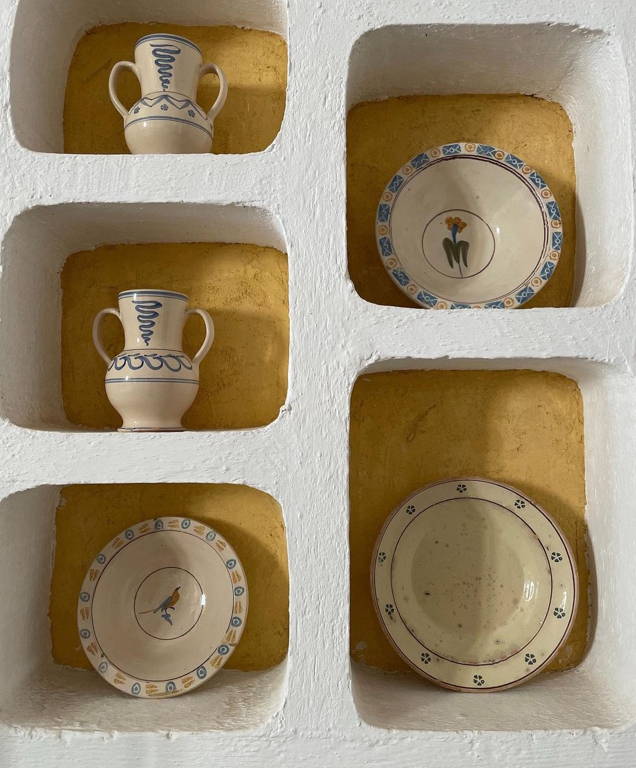 Any Italian recipes you'd like to share with us? 
I'd like to share with you a typical Tuscan recipe: Pici all'aglione. It's a traditional country dish that combines two great elements of Tuscan cuisine: pici - a rustic pasta made with just water and flour - and aglione, a variety of garlic grown only in the southern part of Tuscany, which is larger than regular garlic and has a more delicate flavour.
360g fresh pici pasta
Dried red chilli flakes
5 tablespoons of extra virgin olive oil
6 garlic cloves
1 tablespoon of white wine vinegar
700g ripe cherry tomatoes, on the vine
Salt to taste
Pecorino to taste
Bring a large pot of salted water to boil. 
Put a large frying pan on a medium heat with 5 tablespoons of extra virgin olive oil. Peel, finely slice and add the garlic, along with the chilli flakes. Before the garlic starts to brown, add a bit of vegetable broth and let it simmer for a few minutes.
Meanwhile, wash and cut the tomatoes into small pieces, add them to the pan and cook for about 5-10 minutes depending on how soft you want your tomatoes to be. 
Once the sauce is ready, add the pici to the pan of boiling salted water. Cook them al dente. 
Drain, reserving a mugful of pasta water. 
Add your pici to your pan and mix, adding the remaining pasta water. Serve with a drizzle of extra virgin olive oil and grated pecorino.
Enjoy!

Lastly, what are your three favourite arkitaip-pieces?
My three favourite arkitaip pieces are:  the Johana ruffled blouse, the Gertrude Maxi Dress  with the Sunflower Crochet Bag. Perfect for the spring and summer season. I love the combo of linen and crochet.