1. CHOOSE A MENU
Come up with a menu that's both, easy and wholesome.
Our menu suggestions: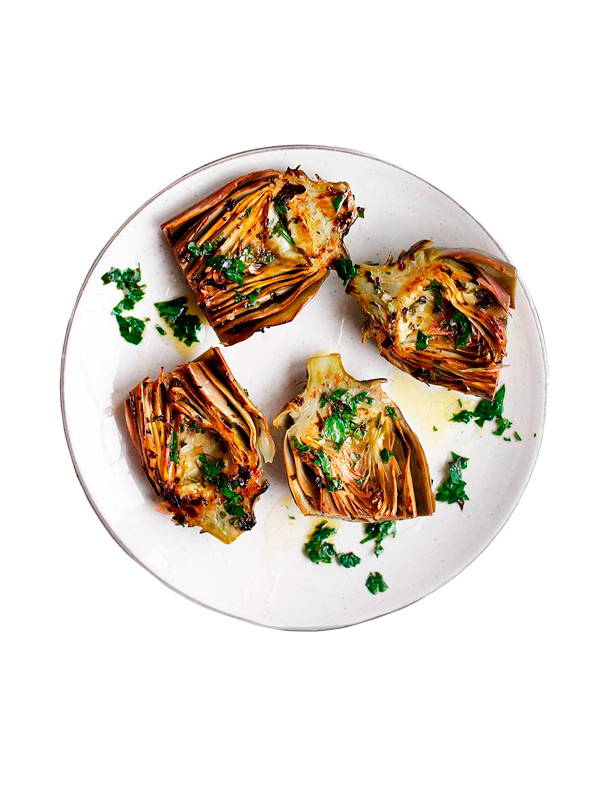 Start with these quick and easy fried artichokes with lime and honey
Ingredients for 2
2 artichokes
1 lime (juice)
4 tbsp olive oil
1 garlic glove (peeled and grated)
1 hand full of parsley (chopped)
150 ml white wine
2 tsp honey
Pinch of salt
Method

Cut the stems of the artichokes and 3cm off at the top. Remove the first two outer layers of the leaves and cut them lengthwise in half.
Place the artichokes in a pot, add the juice of half a lime, salt and white wine and fill the pot with water. Cook for about 30 minutes.
Mix the rest of the lime juice with olive oil, grated garlic, honey and chopped parsley.
Drain your artichokes and marinate them with the olive oil-lime mixture. Use a frying pan and roast the artichokes until they are gold brown.
Choose your favourite plates and serve your artichokes drizzled with the rest of your olive oil mixture.
Main: A plate of gnocchi with a tomato-infused thyme and white wine sauce
Ingredients for 2
1 garlic glove (crushed)
250g ripe tomatoes
1 tsp. tomato paste
50 ml white wine
100 ml cream
2 thyme twigs
400g gnocchi
a handful of mini buffalo mozzarella
10 datterini tomatoes (sliced in half)
Method
Place the ripe tomatoes in a mixer, blend until smooth and set aside.
Heat a pot with water for the gnocchi. Meanwhile, heat a sauce pan, add some olive oil and toast the crushed garlic for 20 seconds.
Add the tomato sauce with the tomato paste and deglaze with white white when the sauce starts to boil. Add the thyme twigs and lower the heat. Cook for 3 minutes until adding the cream. Then cook for another 3 minutes.
When the water for the gnocchi boils, add the gnocchi and cook according to package instructions.
Arrange the gnocchi with the tomato sauce, the datterini tomatoes and the mini buffalo mozzarella.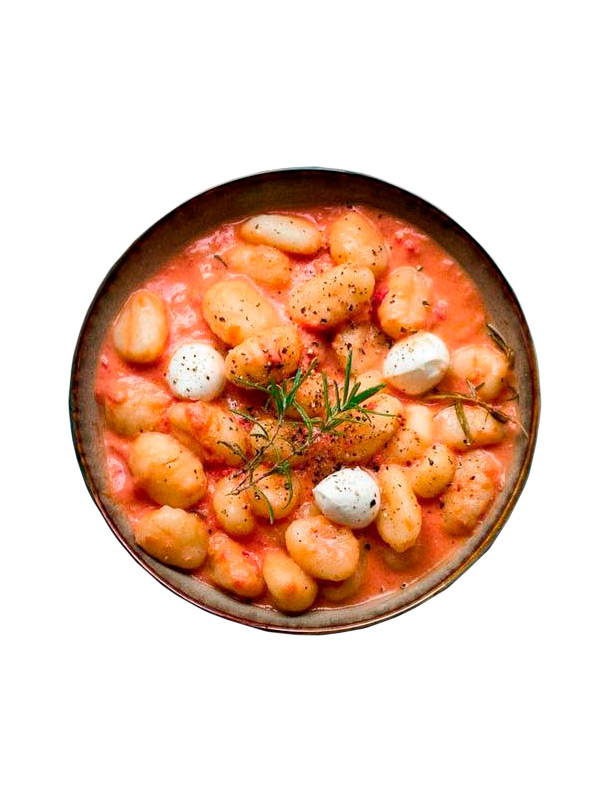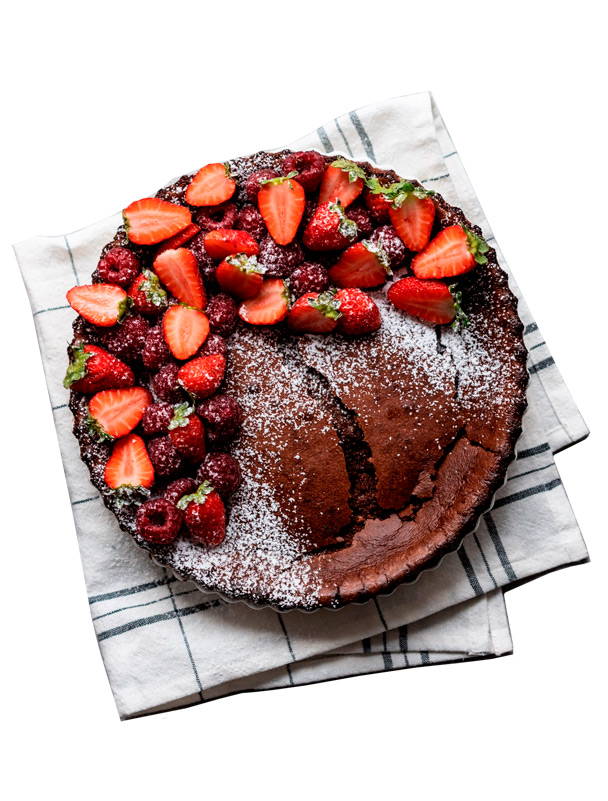 Dessert: This gorgeous chocolate cake
Ingredients
250g fair trade dark chocolate
250g butter
6 eggs (separated)
200g sugar
Method

Heat the oven to 190° Celsius. Heat the chocolate and butter over a water bath.
Mix the egg yolk and the sugar with a mixer and pour in the chocolate butter mixture.
Beat the egg white until stiff and carefully mix it with the chocolate batter.
Use a 30cm cake tin and pure the batter inside. Bake for 20 minutes and serve warm.
2. SET THE MOOD
Envision your perfect set-up and make it happen.
Think flowers, candles and some fancy linen napkins.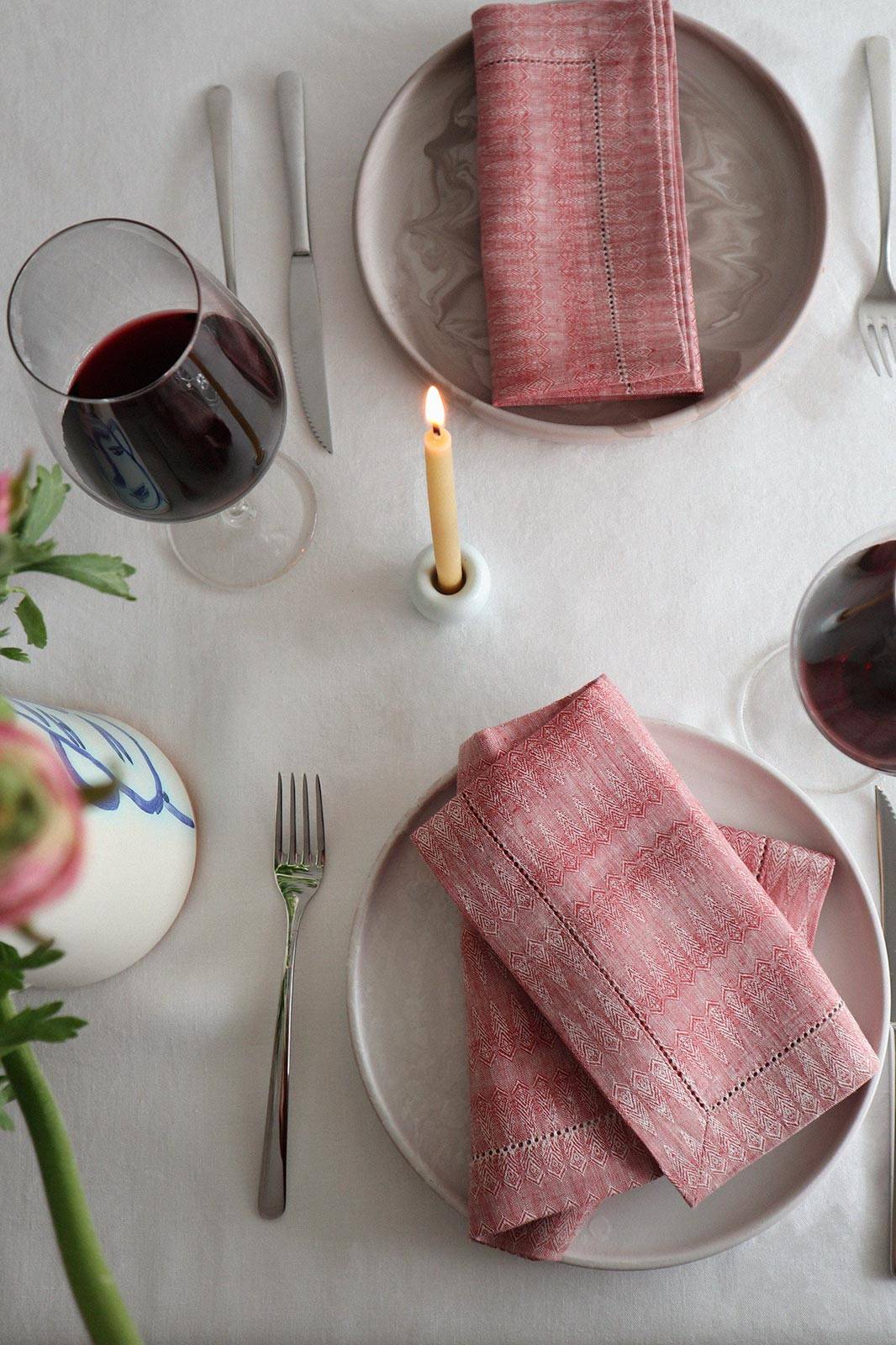 ORGANIC LINEN NAPKINS SET IN PASTEL RED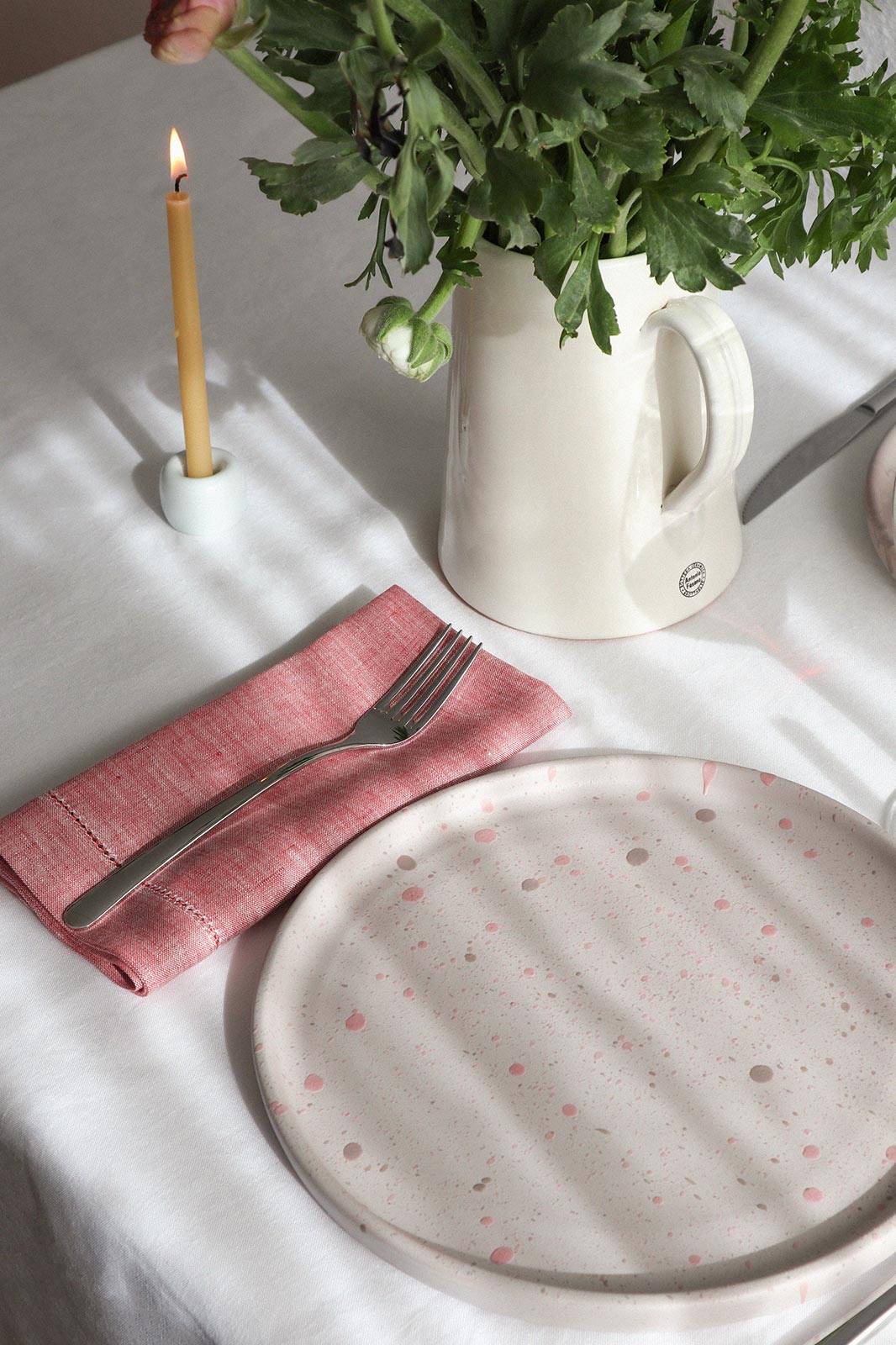 ORGANIC LINEN NAPKINS SET IN PATTERNED PASTEL RED