The true cost of our Pia Shirt
Because we think that understanding and appreciating the true cost of garments is crucial to learning how to consume less and buy better we want to share the cost breakdown of our Pia Wrap Shirt with you.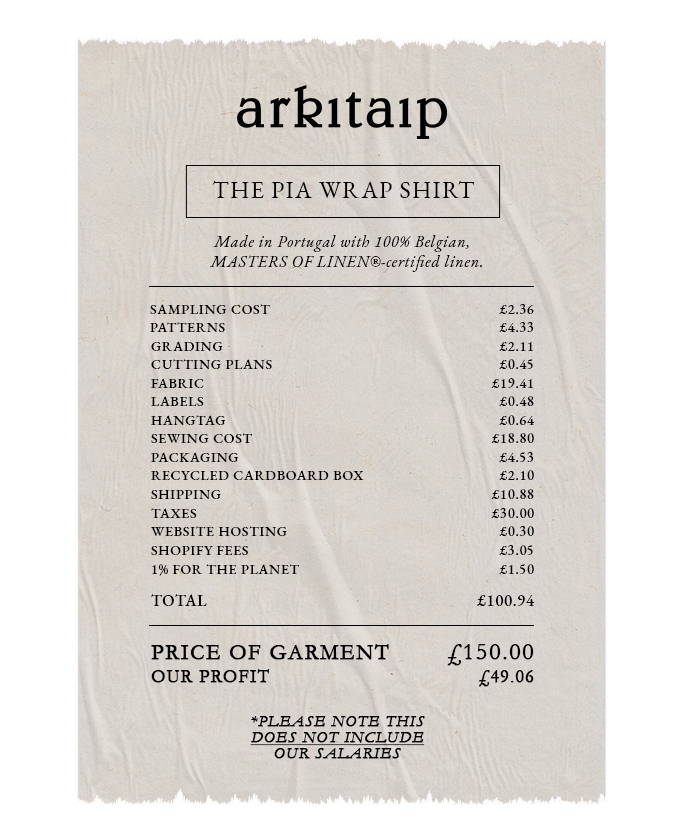 P.S. Inspired by the true-cost initiative started by @maisoncléo
Thank you for supporting us on our journey. In case you have further questions, please don't hesitate to get in touch. My email is lea@arkitaip.com. 
Thank you for your support, 
xx Michi & Lea