Cart (

0

)
The item you just added is unavailable. Please select another product or variant.

Recently Added
Total £0.00
The item you just added is unavailable. Please select another product or variant.
The arkitaip Christmas gift guide


In celebration of the coziest time of the year, we thought we'd make it extra easy for you to find the perfect gift for your loved ones. You find it difficult to know what mums truly want - we've got you! No clue what makes your sister's heart jump? No worries. And we also have you covered when it comes to making your better half smile!

To get this right, we ventured off and asked some of our inspiring friends that surround us for advice. Together, we've compiled a curation of the best gifts out there ... and don't worry, some of them are even for free!




'We just moved houses and we're still on the hunt for quality home products that last. Linen is the best fabric for a dreamy bed – I'm from the South of France and we swear by linen from head to toe (and also at home!). So I love arkitaip's new home collection. I'd probably go for the gorgeous
Striped Casita linen bed set
. It'll give a fresh holiday vibe to our bedroom and make up for the lack of traveling in 2020.'



'If we're stuck in London for Christmas, then I'd love to cook a proper Italian-American Christmas dinner for Danny. That means asking his grandma for her legendary linguine with crab sauce recipe, his aunty for her tasty artichoke dip and his mum for the stunning cookies she bakes. It's a lot of preparation! So he better love the effort :)'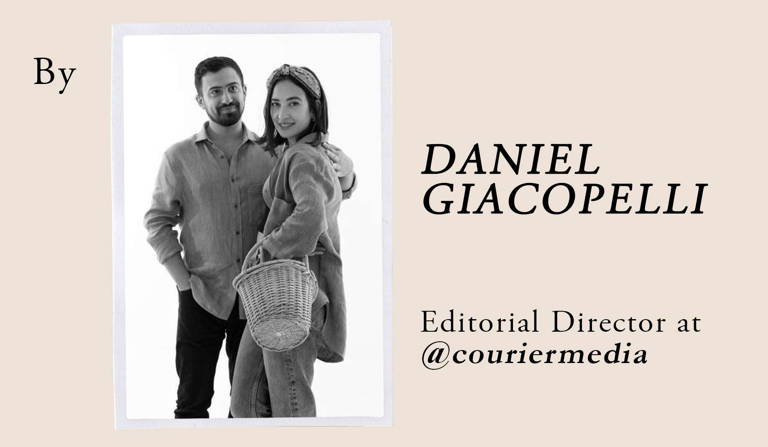 'I really love the
arkitaip x Hôtel Magique
collaboration – and in particular
the Face Scarf
. It reminds me of being on the beach in Sardinia (or being in the desert in Palm Springs). I'd probably pop it in a beautiful wooden frame and hoist it up on a wall.'



'For Kim, I'd get some of her favourite photos that we took on our travels professionally printed – we've got some killer shots from trips to Vietnam, Seoul, Naples, New Orleans from recent years.'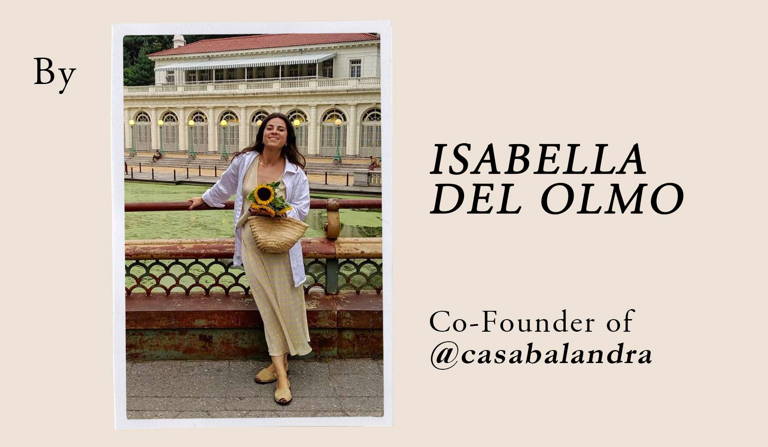 'Clau is the queen of sleeping (if you don't believe me, just check her WhatsApp-status: "sleeping")! So, I'd choose
the ruffled linen set
.
Casa Balandra
is all about indulgence ... so what could be more appropriate than these? And I think
the white Gertrude Dress
is just perfect for Clau. When I close my eyes and think of her, I always picture her wearing a long, flowy dress as she 'potters' around
La Casa
being all creative and cute.'



We recently started making our own ceramics at La Casa so I'd love to take it to the next level and make a cool vase together. We'd then glaze it and get it fired at our local ceramics shop, who after (too?) many purchases, have now become our friends.'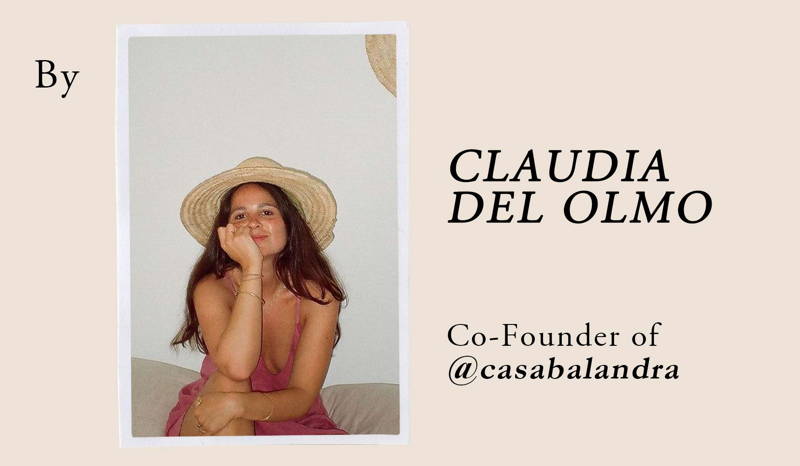 'I'd pick the
Zey Boiler Suit
for Isa - just because I think it would look amazing on her ... and I also wanted to say
the ruffled sheets
! Isa has been moving homes non-stop since she's 16 and I think she always wanted to have a cozy home with nice plates, art and a perfect bedroom - so she could finally have her beautiful linen sheets (something she has wanted for too long) without having to worry about spending any money.'



'I would love to get more into jewelry making and design a golden necklace just for her!'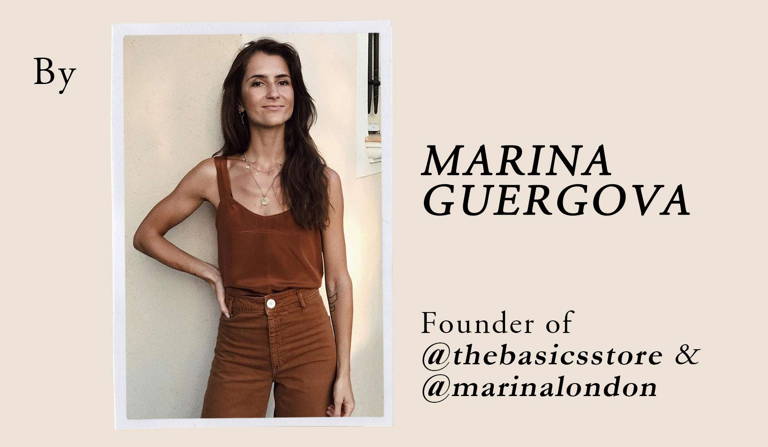 'I love the Zeynep Boilersuit! It's THE signature arkitaip-piece that's so well-cut & the dreamy heavy, oat herringbone makes it so special. And the Trude Slip Dress in my favourite colour yellow is the best. A classic, flattering silhouette that's super easy to wear. Can totally imagine it with a nice T-shirt or a thick polo neck underneath too.'



'Blueberry pancakes with maple syrup & feta cheese with an oat flat white in bed made by my husband & son, with kisses, no tantrums during the day & over the top 'I love you's' 🤓!'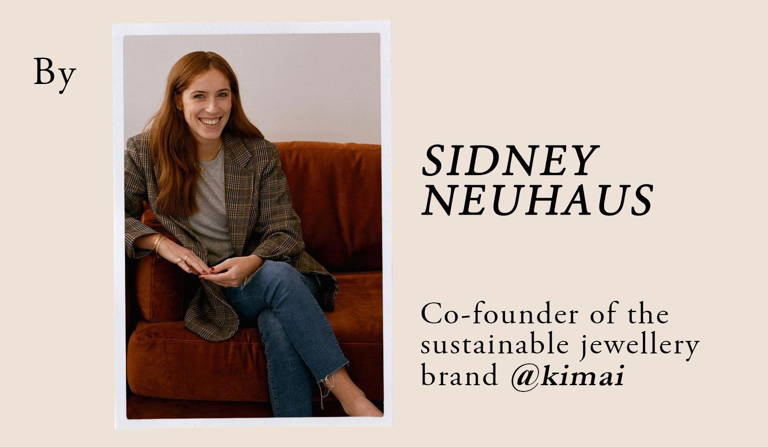 'Jess absolutely loves jumpsuits - who doesn't actually? So easy to throw on - and it brings you this certain kind of confidence ... I think the
Zeynep Boiler Suit
would suit her so well! I'd also add a set of
matches
from the recent collab with Laetitia Rouget - perfect to light your candles this holiday season!'



'We recently bought a
Sculpd
kit, so I would organise a fun ceramic afternoon at home, drink matcha while doing pottery, and eat our favourite ice cream. Hard to beat!'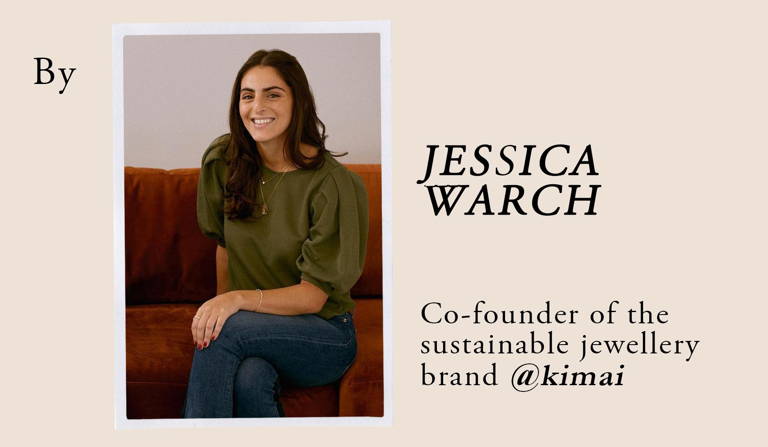 'Sidney is a big fan of ice cream (and so am I!) so we'll be spending the day trying to make homemade vanilla ice cream and chocolate chip cookies.'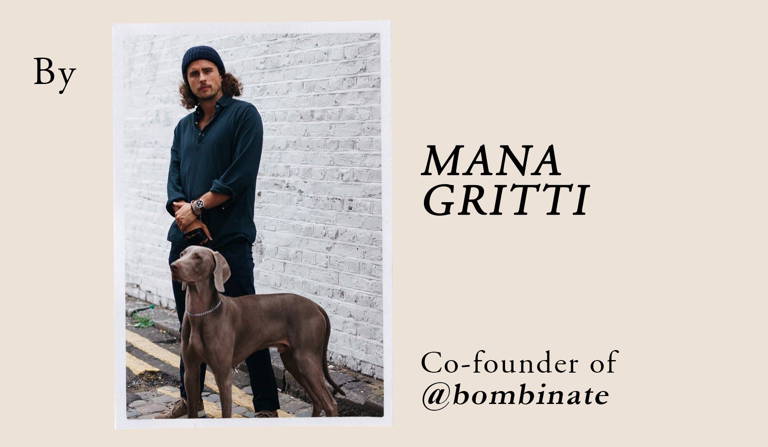 'I love the
matches
from arkitaip's collaboration with Laetitia Rouget, an artist from East London. This is the perfect object that not only has a functional purpose but can also sit on a shelf by itself. Bonus points: every time someone lights a candle, they'll think of you.
I've been spending more time trying new recipes lately and giving Eastern Mediterranean meals a go. arkitaip's
linen table sets
in mocca would complement my homemade hummus with labneh and pitta perfectly.'



'I love getting out of London and getting close to nature but I have to admit that this year I have not been moving as much as I wanted. A surprise train ticket to the cliffs in Seven Sisters would be amazing!'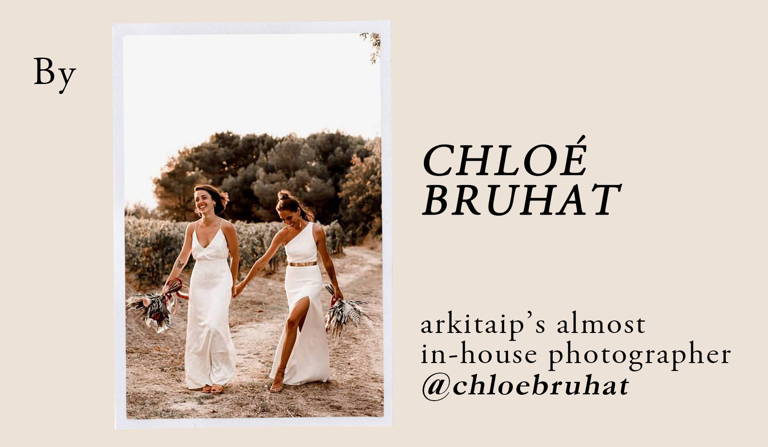 'Julie would looove the
Clarita Crochet Top
, because I know that she is attached to "le fait main", to the "savoir faire" that is passed on, to the artisanal and family business. This handmade crochet top totally embodies Julie's vibes - a piece that comes from the heart! A little
Wabi Trousers
match the look et voilà!'



'Julie deserves a walk in Étretat, along the cliffs, to feel that there is still some fresh air and beautiful landscapes not far from home.'