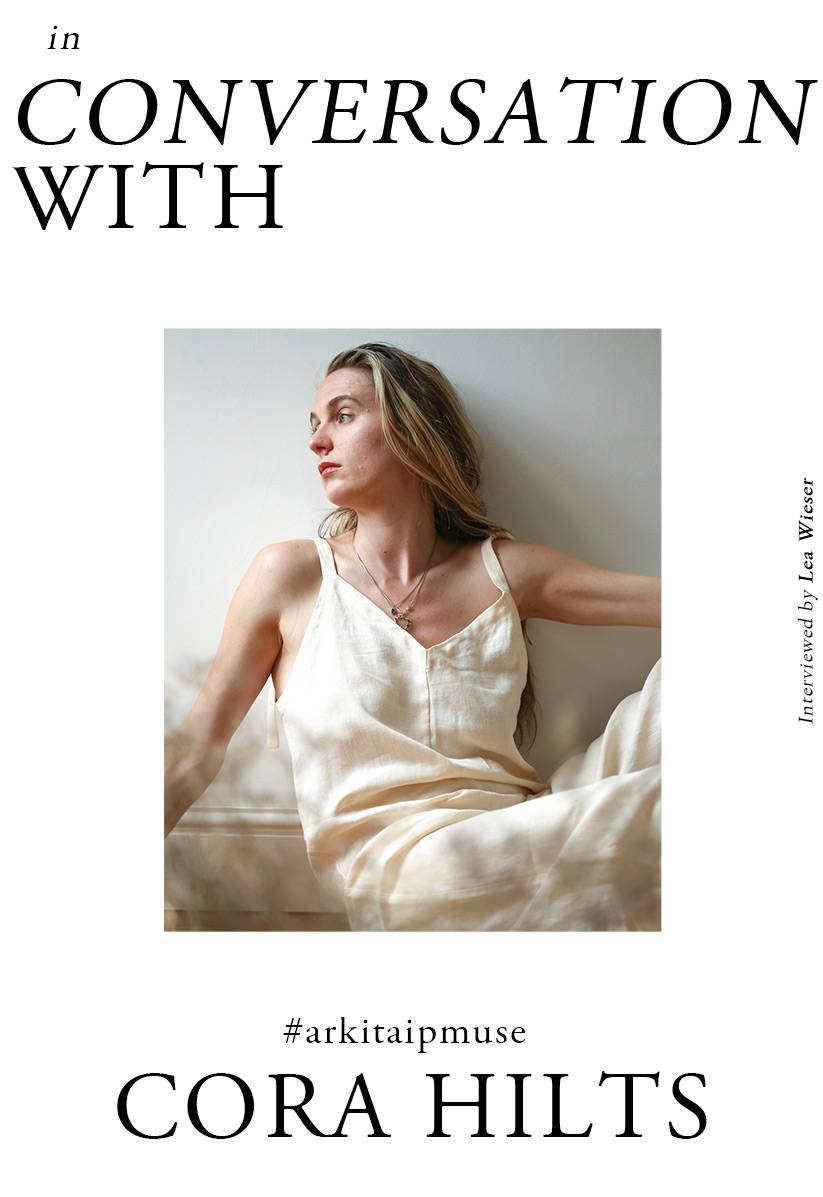 In our 'Muse of the Month'-series, we're introducing you to the inspiring women that surround us. Today, we're talking all things sustainability with Cora Hilts, co-founder and CEO of Rêve En Vert.
Interviewed by arkitaip co-founder Lea Wieser
Hi Cora, can you give us a little intro into your universe?
I'm the co-founder and CEO of Rêve En Vert, a platform for sustainable living and conscious retail. I live in East London though I'm originally from the States, and my passion is bettering the world through more ethical choices. 
What does sustainability mean to you and how are you achieving a more sustainable lifestyle? 
Sustainability means to me thinking beyond just yourself - remembering that the earth goes on past us so taking care of it may be our very best legacy.
What inspired you to launch Rêve En Vert?

I came up with the idea oddly whilst I sat in a class on renewable energy. My professor mentioned that after the oil and gas industry, fashion was the second most polluting industry on earth. I was completely shocked. 
I feel like now a lot of us are aware of this fact but six years ago, I just couldn't believe that an industry that was meant to be so innovative and creative could be so far behind on environmental and humanitarian concerns. It was like: how could something so beautiful be so truly ugly?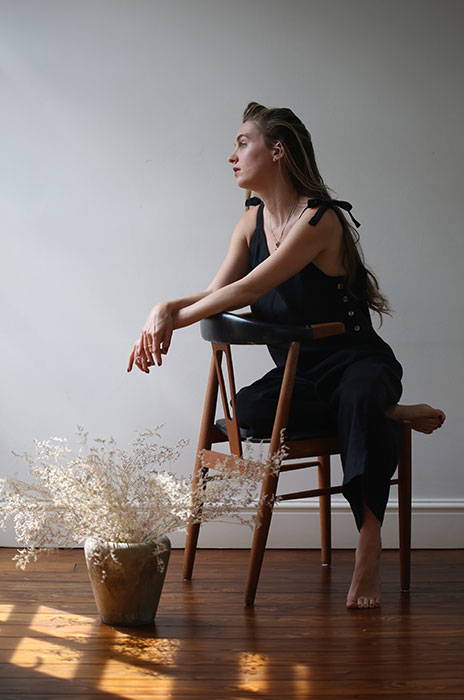 That's when I had the idea for Rêve – a retail site that would curate only sustainable items that were made as aesthetically as they were ethical, which would allow for people to make significant changes in the way they shop easily.
What are your little joys right now? 
My yoga practice, a good glass of wine at the end of the day and cooking. Also my cat Sidney brings me no end of delight - I honestly think if you can have an animal it's such a huge boost to happiness! 
You are a passionate urban gardener - with spring around the corner, what are your top three tips & tricks to grow veggies & fruit at home? 

I have started loving growing things in lockdown - it's definitely something my mother instilled in my when I was younger and now it's coming back to me! 
My top three tips are to invest in flowers that are bee-friendly so you have a double win when planting, not just something beautiful but also useful for the environment, to start growing your own herbs to cut back on plastic and also just so easy as you can do that right in a windowsill, and finally make sure not to ever use anything with chemicals in your garden - that means no Miracle Grow, no pesticides, nothing that doesn't come from nature itself! 
Any other  tips when it comes to living a more conscious and sustainable life? 
I would say just remember that every single purchase you make is important - whether that's choosing organic over conventional or buying a reusable coffee cup for your next latte. Little things matter and add up and that is also the easiest way to start off living a more conscious life. 
What's your favourite home-cooked meal? 
I have a very special pasta recipe I got from my friend Robert's grandmother in Puglia - it's a mixture of home cooked lentils, sautéed savoy cabbage with chile and garlic, then covered in olive oil. So good and such a hearty plant based meal - my husband and I have it once a week.
What's your mantra? 
When I was four I told my father as I was climbing a tree that was too high for me and he told me to come down that, "everyone has to live their own self life" and I have stuck with that ever since as I kept on climbing up.
What are your favourite arkitaip-pieces?
I love the Gabri Wrap Top in black, the Xavi Bandeau Top in oatmeal and the Seppi Blazer in black.