The true cost of our crochet pieces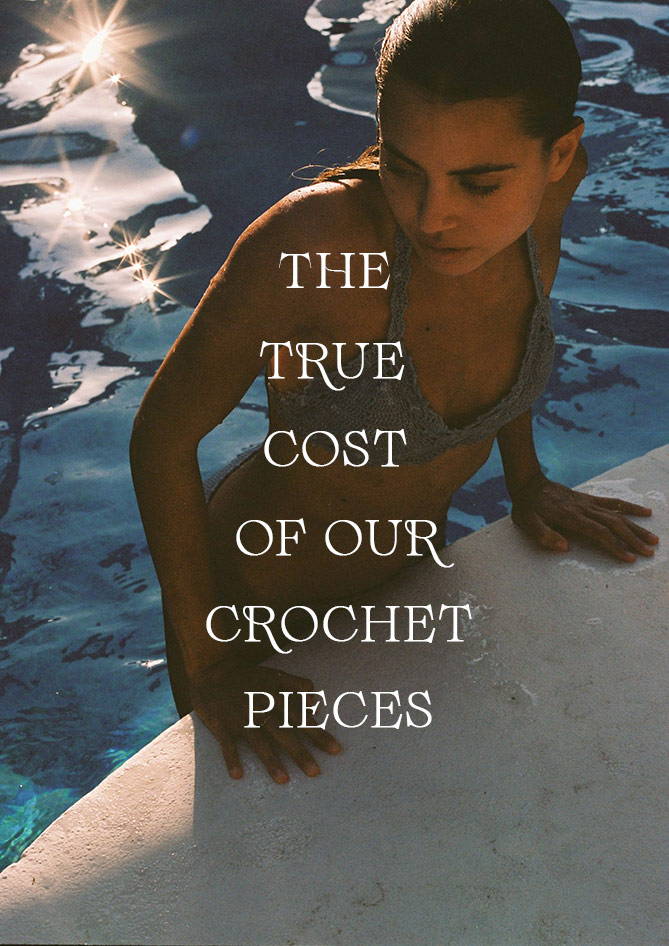 Our crochet pieces have their price - we know. Each piece is handmade by Michi, my amazing mum and co-founder of arkitaip. She has been crocheting since she was only 5 years old and her work is incredibly detailed, precise and simply beautiful.
To highlight how much passion and hard work go into each piece, we decided to share the cost break-down with you.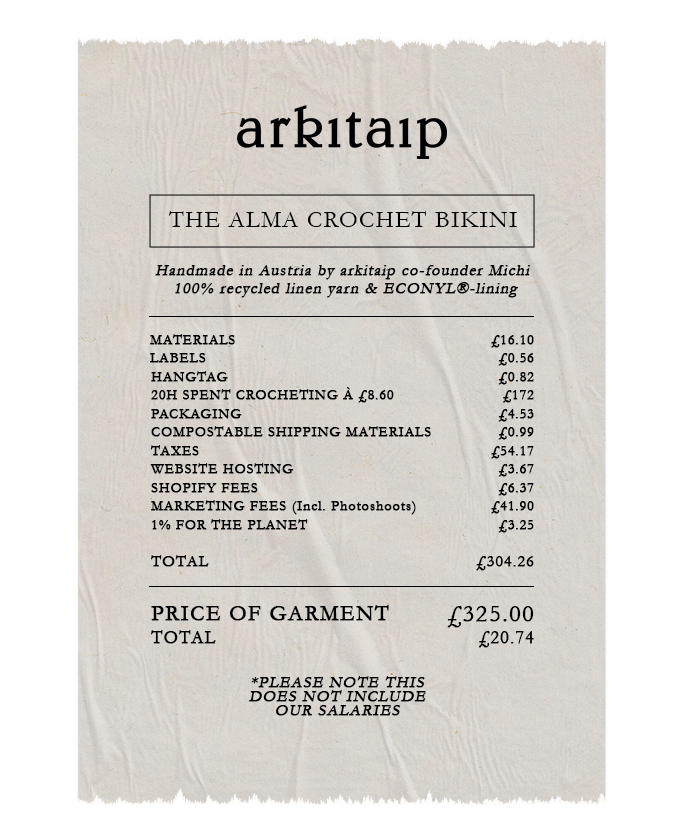 P.S. Inspired by the true-cost initiative started by @maisoncléo
On that note, we've something exciting to announce: we signed up to

Meaning that we are committing to donate 1% of all our future sales to the environment!
We're aware of the fact that pretty much every business takes more from the planet than it gives back, however, we want to try even harder!
In case you have further questions, please feel free to get in touch. My email is lea@arkitaip.com. Should our prices ever change, we'll let you know. 
Thank you,
xx Michi & Lea