Pack your bags: we're off to the beach!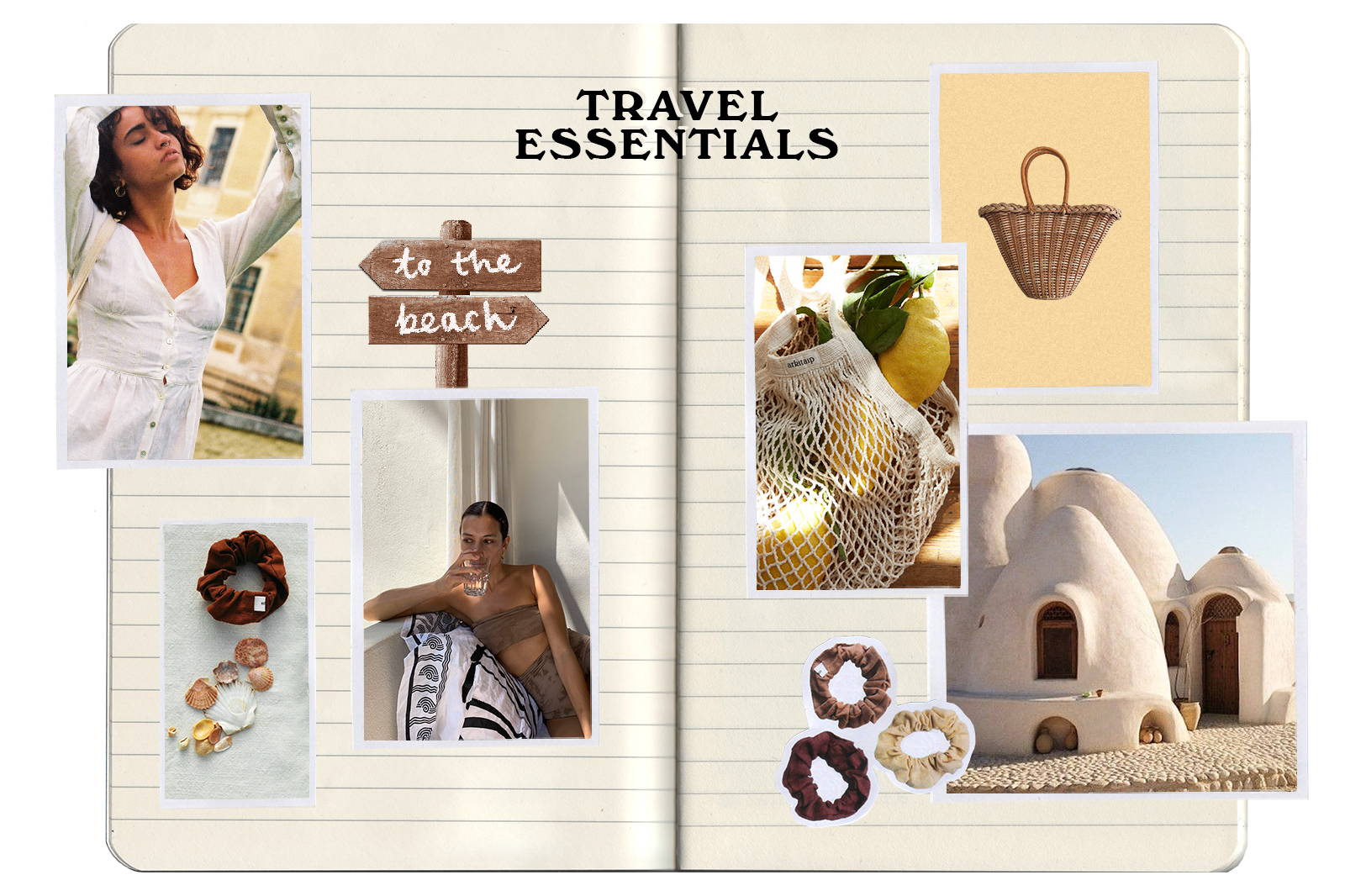 A CUTE AND CRUELTY-FREE CROCHET BIKINI 

Our crochet wear is kind to your skin and the planet: each crochet bikini is made by hand in Vienna by our co-founder Michi. Each piece is made-to-order and therefore one of a kind.

Handcrafted from a recycled linen yarn, each bikini is lined with a recycled polyamide fabric made of recovered ocean debris such as PET-bottles and old fishnets, 
A CARRY-ALL BEACH BASKET BAG
A vintage rattan wicker basket bag will hold all your treasures when heading to the beach. 
Each of our vintage basket bags was carefully sourced by Charlie Collins, a Londoner vintage expert and the founder of the sustainable wardrobe consultancy Creative Wardrobe. 
AN OCEAN-FRIENDLY SUN SCREEN 

Protect your skin without harming the ocean: look for sunscreens without oxybenzone, octinoxate and octocrylene as these destroy corals and sea life. Our favourite ocean-friendly sunscreen is from Tropic which has been awarded the Protect Land + Sea-certification.

A VERSATILE BEACH TOWEL

Our limited arkitaip x Hôtel Magique shell scarf was born out of the idea to create a versatile piece of art that can be framed as an art work but also worn as a scarf, pareo, or used as a beach towel.

A DRESS THAT WILL TAKE YOU FROM BEACH TO NIGHT

Meet the Gertrude Dress: our comfortably-chic linen maxi dress that will be your new best friend this summer.