Muses of the month: About That Food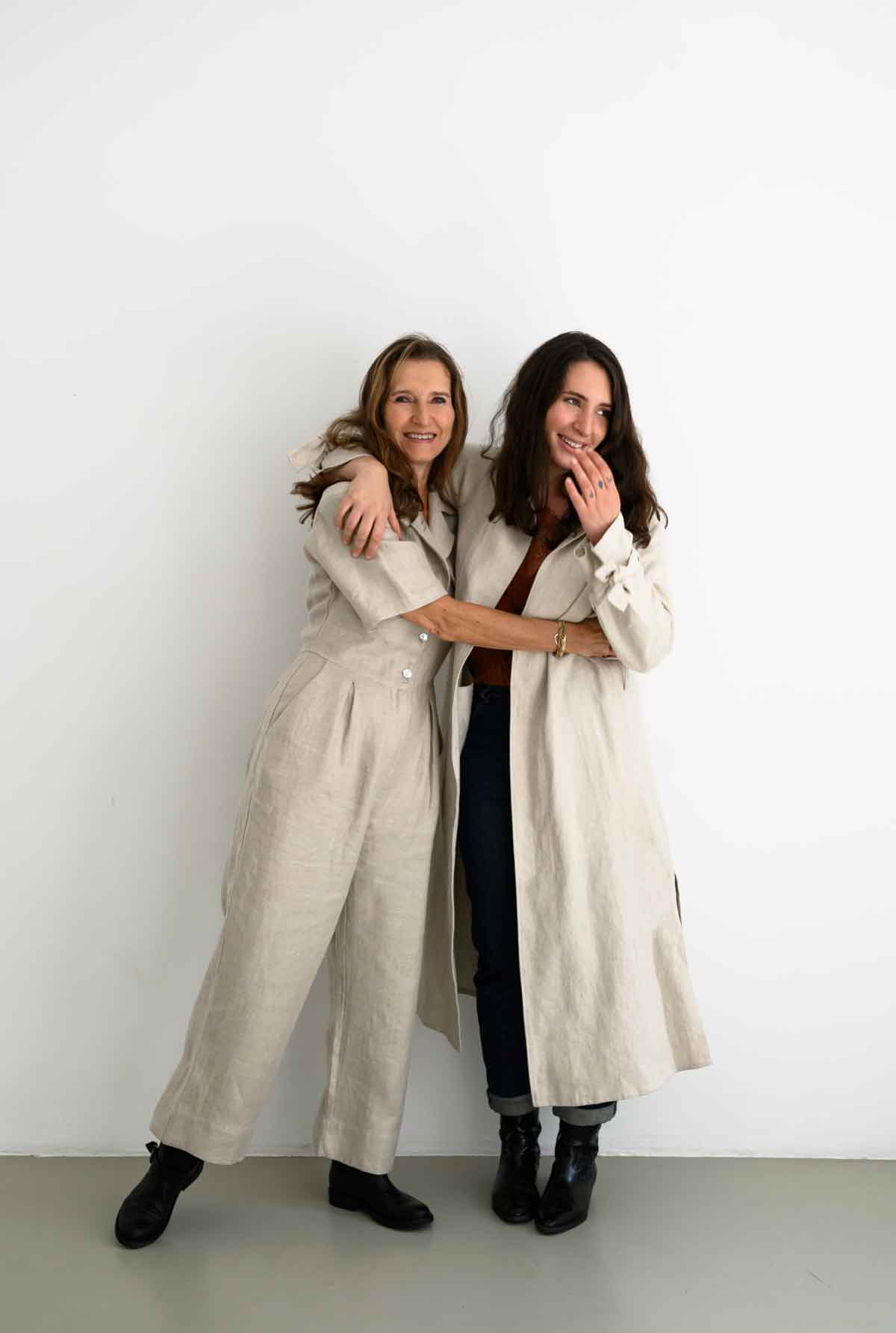 MUSES OF THE MONTH
The 2020's need to be the decade of Earth-positive change. 

To KICKSTART THE DECADE OF CLIMATE ACTION, WE DECIDED TO FIND OUT WHAT EACH AND EVERYONE OF US CAN DO FOR OUR PLANET. EVERY MONTH, WE'LL SIT DOWN WITH AN INSPIRATIONAL, EARTH-POSITIVE PErson to learn more ... 
... And because a locally-sourced, plant-based diet is 'the single biggest way to reduce our impact on earth', we had a chat with vegan food blogger Melina Kutelas FROM ABOUT THAT FOOD and her mother Sissy. 
Read the interview to find out what has motivated the two to switch to a vegan diet and take away some real life hacks along the way ...

WHY DID YOU CHOOSE TO ADOPT A PLANT-BASED LIFESTYLE? 
MELINA: It was mainly due to the current state of animal agriculture and my desire to help the environment. The change to a vegan diet happened very gradually - I would say after doing a lot of research.
DO YOU HAVE ANY SIMPLE TIPS FOR PEOPLE TRYING TO EAT MORE ECO-CONSCIOUSLY? 
SISSY: Find a few healthy and ideally locally-sourced ingredients which you love and stick to them - I love lentils and all sorts of pulses as theyare rich in fiber and protein and go well with veggies. Once you're comfortable cooking with those, you can add a few more and start experimenting a bit. But at the beginning I would definitely say, keep it simple!

WHAT IS THE BIGGEST CHALLENGE YOU'RE FACING AS VEGANS? IS IT LACK OF NUTRIENTS? STIGMA? 
MELINA: I wouldn't really say there are any huge challenges at this point, but stigma can definitely be annoying. I've learned to simply not have certain conversations/discussions with certain people. 
HAS COOKING AND FOOD BROUGHT YOU CLOSER? 
MELINA: Definitely - it's one of the biggest interests we share.

AND DO YOU OFTEN COOK TOGETHER? 
Both monotonously. Yes, we do!
MELINA, WHAT HAS INSPIRED YOU TO START YOUR BLOG "ABOUT THAT FOOD"? 
MELINA: I needed an excuse to cook 24/7 (smirks).   

WHERE DOES YOUR LOVE FOR NATURAL AND SEASONAL FOOD COME FROM? 

MELINA: To be honest, it's what feels the most natural to me. I don't see the point of using artificial ingredients or produce that has travelled thousands of miles to get to me ...
AND WHERE DO YOU TAKE YOUR COOKING INSPIRATION FROM? 
MELINA: Mostly from the veggies and fruits that are available to me at that moment and of course there are people like Ottolenghi or Donna Hay, who inspire me a lot. 
SISSY, DO YOU HAVE ANY FAVOURITE DISCOVERIES IN THE WORLD OF PLANT-BASED FOOD? 
SISSY: I don't think this is news to many people, but oat milk in coffee is a game changer!

ANY FAMILY RECIPES YOU'RE WILLING TO SHARE? 
SISSY: There is this magical, simple bread which we love. It's so easy to make! (see recipe below) 
MELINA, WHAT'S IN THE PIPELINE FOR "ABOUT THAT FOOD"? 
MELINA: I hope there will be a cookbook at one point. Other than that, I really don't like where 'blogging' and Instagram etc. are going so I want to move into a direction where I produce less content, but try to keep it as high quality and useful to people as possible. I don't want to post anything just for the sake of it, that doesn't benefit anybody. 
Head over to aboutthatfood.com to find Melina's delicious, plant- based recipes.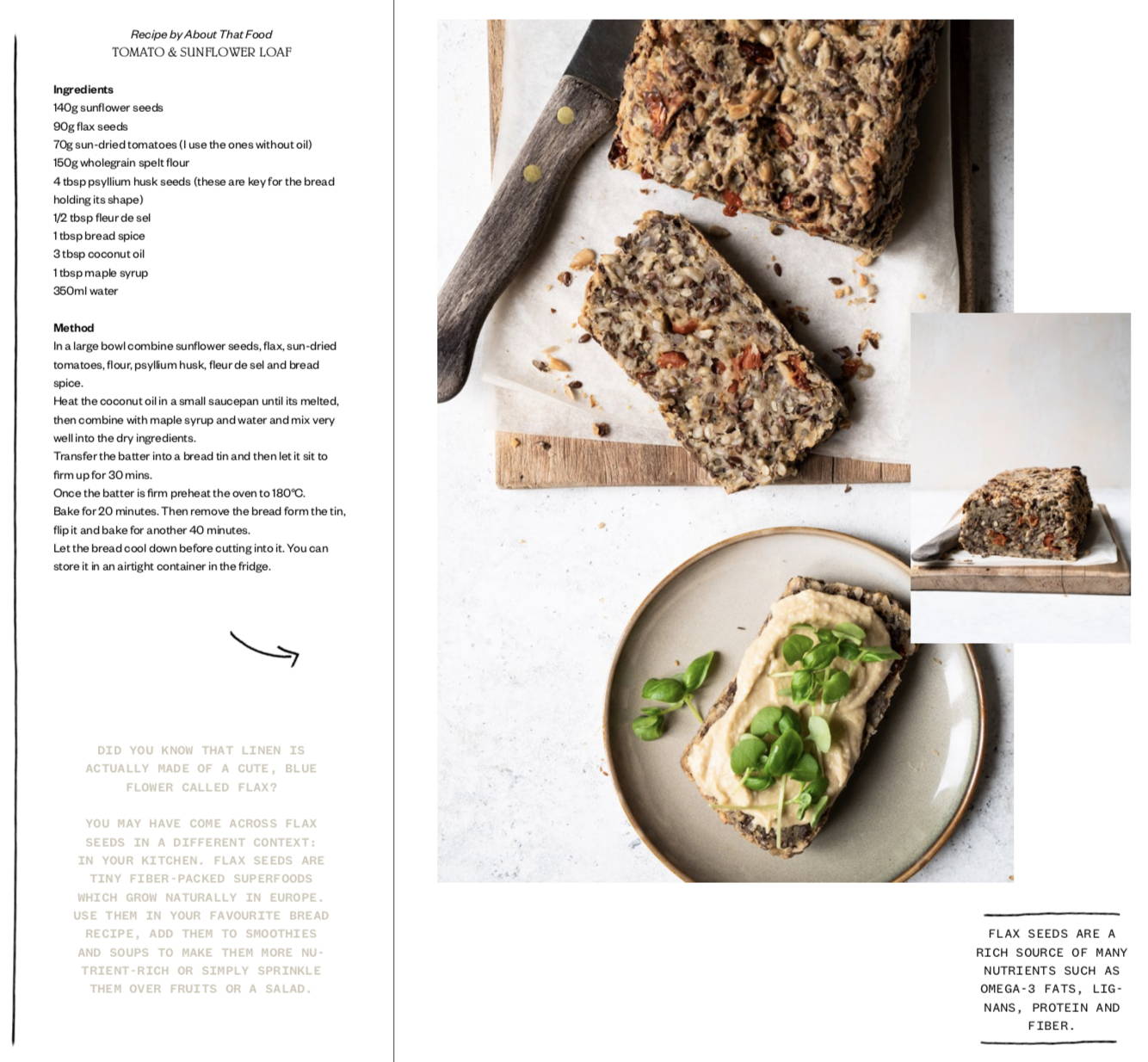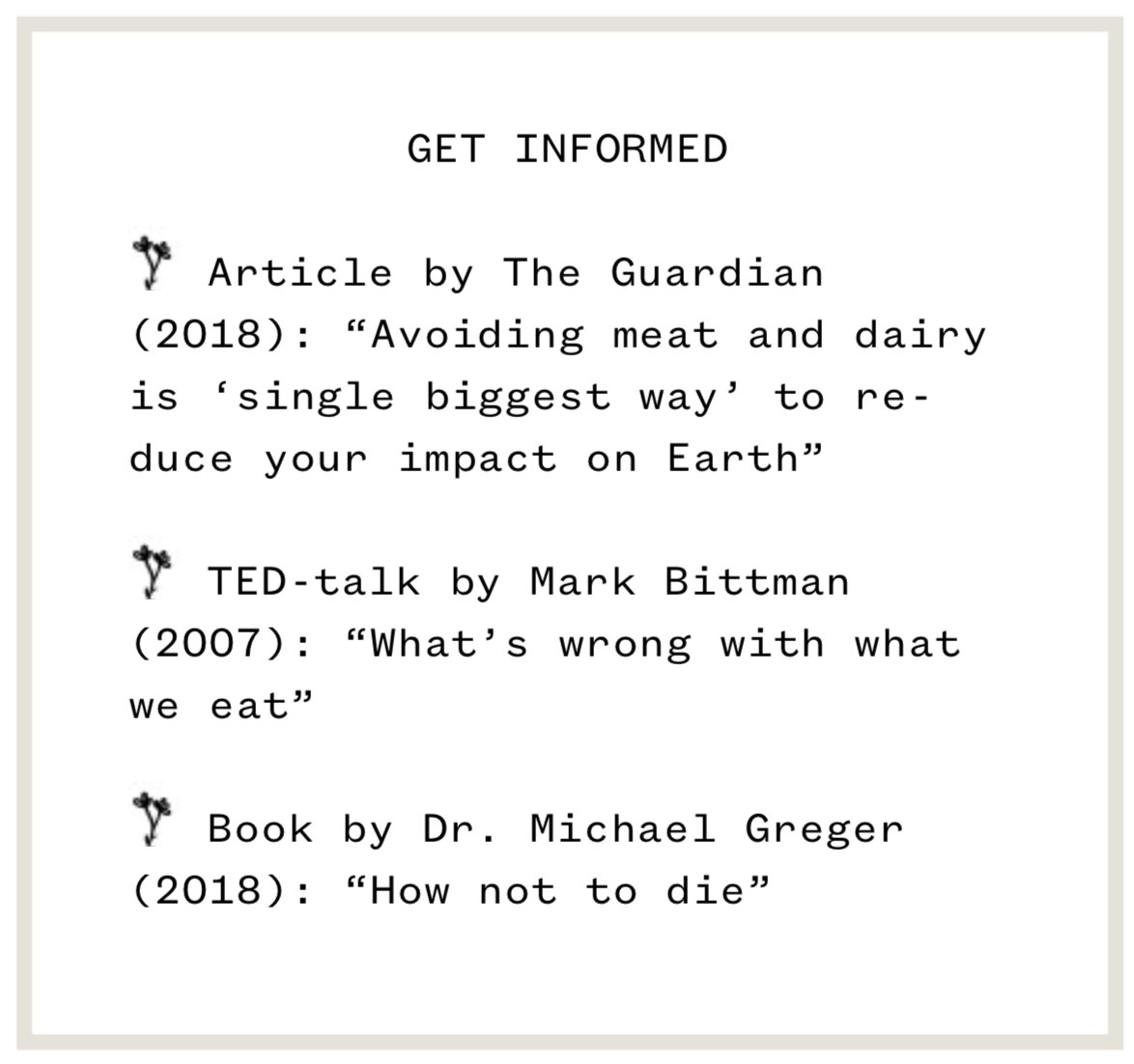 THIS IS WHAT COULD HAPPEN IF WE DON'T ACT NOW.

Climate change, extreme weather, biodiversity loss, water shortages and crop failure are just a few of the severe consequences caused by us not living in a respectful symbiosis with our Earth's natural ecology. And they are expected to get worse - much worse - if we don't act now.
By pumping an estimate of more than 40 billion tons of carbon dioxide emission into our atmosphere each year (!), we're headed towards catastrophic and irreversible climate change. In fact, if we don't keep the temperature rise below 1.5 degrees celsius (compared to pre-industrial levels), our planet's face will change completely: more than half of our current species would go extinct, coral reefs and the Amazon forest would die, many areas in the world would become uninhabitable

due to extremely hot temperatures, droughts and famine would cause mass exodus - and these are just a few of the terrible consequences.