arkitaip casita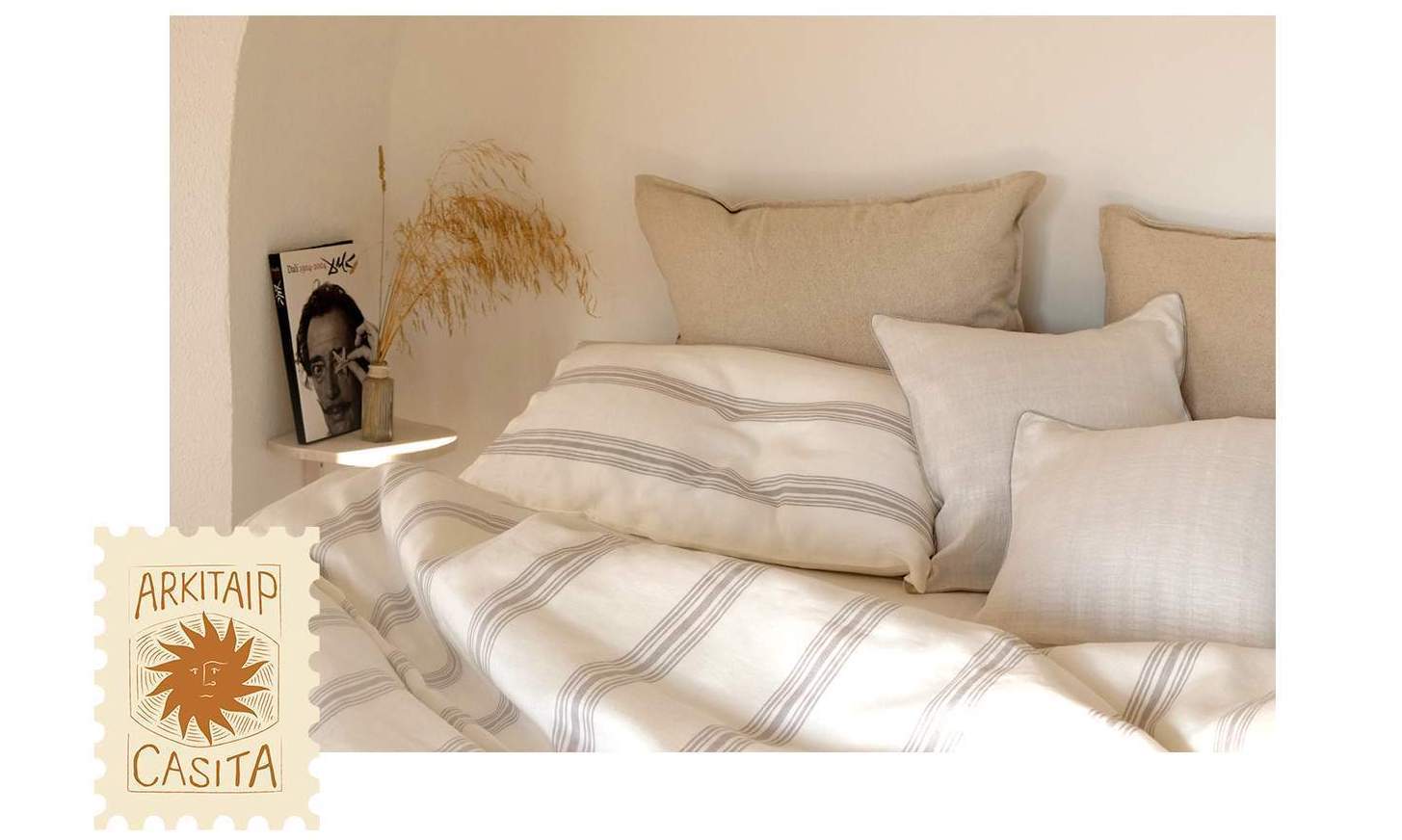 That's why we're proudly launching arkitaip casita: a collection of sustainably-made homeware pieces that will allow you to create a living space that will inspire you to become the best version of yourself.

Because we think that everything starts with a good night's sleep, we've created a range of made-to-order linen bed sheets that are kind to your skin and the planet.




EXPLORE OUR HOMEWARE RANGE
Our linen bed sheets are made of 100% organic linen which was sustainably grown in France, Belgium, and the Netherlands and then finely woven in Austria and Belgium. 
Each bedding set is custom-made for you in Portugal and delivered to your doorstep within 6 weeks from ordering. That way we can ensure that it fits your bed size perfectly. 

Our bed sheets are kind to your skin and the planet ... linen is temperature-regulating, breathable, hypo-allergenic and anti-bacterial - and it's one of the most sustainable fabrics. Intrigued? 
Read more about our linen love affair here.



EXPLORE OUR HOMEWARE RANGE