Our mission - old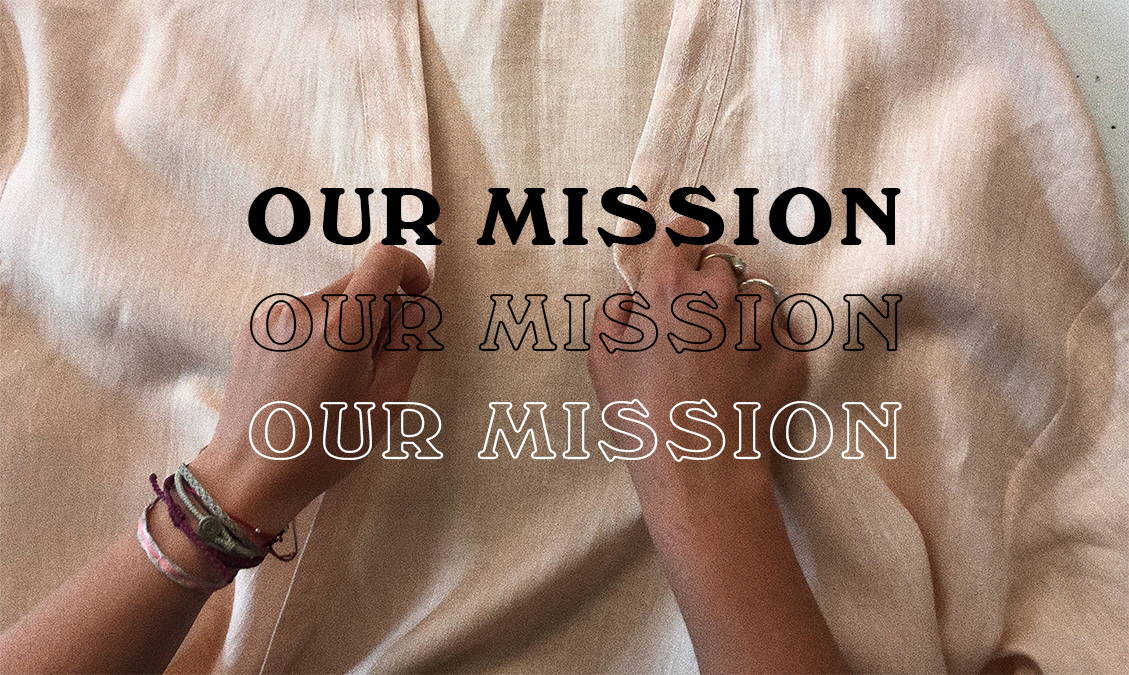 With arkitaip, we want to create timeless, ethically-made wardrobe staples without hurting our planet. Our aim is to contribute to helping you consume less and buy better by providing you with sustainable pieces that are made to last...

Because, if we continue to think of clothing as short-term, disposable goods rather than long-term investments, we are collectively contributing to wasteful consumption patterns that will inevitably lead us towards drastic climate change.
To give you a bit of context - the fashion industry is ... 
1. ... one of the largest contributors to climate change accounting for 8-10% of all global carbon emissions. 
2. ... exploiting people with the garment industry being the second most predominant sector driving slavery!
3. ... and is heavily polluting our planet with more than half of the fast fashion produced being disposed of in under a year, lost to landfill or incineration! In other words: 1 truck load of clothing is burnt or lost to landfill every second!
So, we've decided to do something against this problem. 
Our promise:
We pledge to take the responsible path to reach our goals with the environment as our first and foremost consideration for everything we do. We are committed to reducing the environmental impact of our actions wherever possible. In short: we want to do the right thing.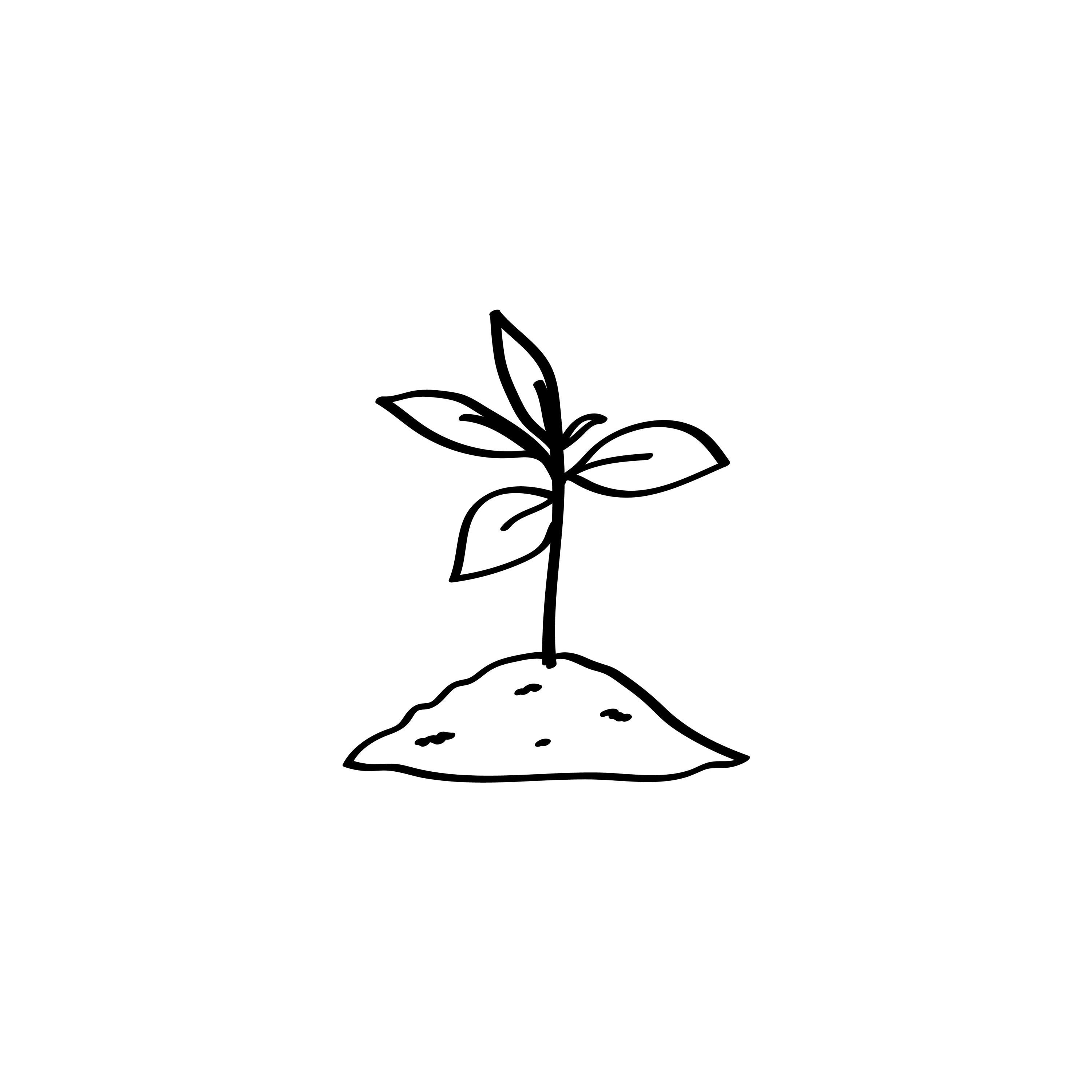 Before we started, we made a promise: we would create our first garment only once we had found the perfect material. Our parameters? We wanted to find a natural, vegan, biodegradable fabric with a low environmental impact that we could easily source from Europe to keep our carbon footprint as small as possible.

After spending months studying the environmental impact of different materials, we concluded that linen is the perfect fit.

100% SUSTAINABLE MATERIALS

- Our entire collection is made of 100% European linen & hemp certified with the MASTERS OF LINEN®mark, ensuring a responsible and sustainable production.

- Linen is made of flax, one of the most sustainable raw materials in the world. Flax is a cute, blue flower that loves dry soil and grows on marginal land (hence, growing linen doesn't compromise growing food!). It's a very sturdy plant that happily grows with rain water only and prospers without needing pesticides. In comparison: growing 1kg of cotton needs around 11000 liters of water and usually a lot of pesticides to flourish. Plus, flax naturally grows in Europe which allows us to keep our carbon footprint low due to shorter transportation routes.
- Sourcing our certified linen & hemp from Italy, Belgium, the Czech Republic and Austria allows us to support European know-how, jobs, good working conditions & fair wages, and a lower carbon footprint due to proximity.


- All our fabrics carry the OEKO-TEX® 100 Standard-label, meaning that our materials have been tested for harmful substances and are harmless in human ecological terms.
Our buttons are made of biodegradable Corozo and shell sourced from France and Portugal.

- Our products are 98% vegan - we use mother of pearl-buttons on some of our garments (please visit the individual product descriptions for further details).


- We use the most eco-friendly packaging available to us: we have banned plastic from our shipping journeys and are using home-compostable shipping mailers instead. Each piece comes in a reusable tote bag crafted from dead stock linen, a hang tag made of sugarcane waste and an organic cotton care label.

100% MADE IN EUROPE
- We fully oversee our supply chain - from crop to shop, meaning that we can take 100% responsibility for it. We know where 95% of our raw materials* originate and have close relationships with our supplier community. 
- We guarantee that every person involved in arkitaip is paid a fair salary and is protected by the EU's European Employment Strategy. Solely working with EU-based suppliers allows us to ensure social protection and good working conditions for everyone involved in arkitaip's supply chain.
- All our garments are made in Portugal in a small, family-run factory in Ermesinde in Northern Portugal. The factory is run by a mother and her daughter too, who, together, employ seven seamstresses. Fatima and Monica pay their female-powered team the national living wage and have put EU-conform, fair working hours in place: the production is open on weekdays from 9AM-5PM including a 1-hour long lunch break; on Fridays the production shuts at midday. We regularly visit the site to maintain our great relationship and to ensure that the above standards are fully met.
- Our crochet wear is handmade in Austria by our co-founder Michi using a yarn made of 80% recycled and 20% virgin linen. Due to hygiene reasons our swim wear is lined with 100% ECONYL®, a regenerated fiber blend made of recycled ocean debris. Read more here.
*We know 100% where our garments and finished materials are made. What we currently struggle with with is to verify the entire supply chain of our hardware (hang tags, yarns & care labels): for now, we can only guarantee that they were responsibly made using sustainable materials, however, we can't verify where the raw materials for those were sourced from.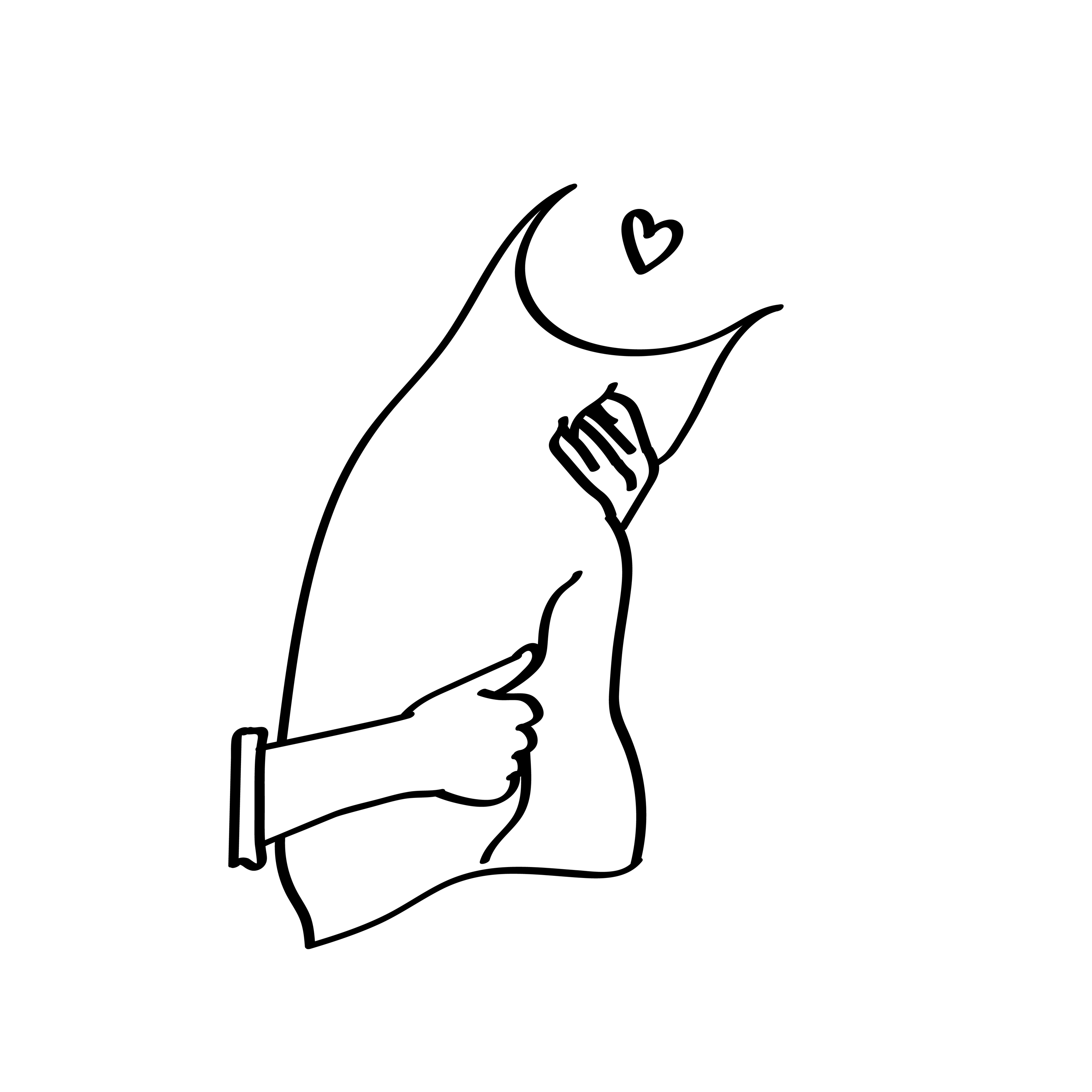 MADE TO LAST
- Our products are designed with circularity in mind: our pieces are timeless and made with the intention in mind to be passed on from generation to generation. Working with 100% pure linen & hemp will help us to one day close the lifecycle of our garments by recycling them.
- Working with a trans-seasonal model allows us to not only use up all materials as our products never go 'out of season' but to also stick to our no-sales policy. Any leftover fabric is used to make these cute scrunchies. 
- Our take-back-scheme: we believe that we are responsible for the afterlife of our products so please return any unwanted items to us (free of charge) and you'll receive a voucher code. We will make sure to give your piece a second life.
1% for the Planet. 
- In early 2021, we became part of the 1% for the Planet-initiative. We are committing to donating 1% of all our sales (not profit!) to the environment - forever! So, whenever you invest in an arkitaip-piece, we will automatically donate 1% of our revenue to environmental non-profits.
- We're aware of the fact that currently almost every business takes more from the planet than it gives back, however, by committing to giving back, we want to keep pushing harder towards climate-positive change.

Although we do our best to create clothing that is as sustainable as possible, we know that we're still adding to our planet's biggest problem: carbon emissions. Therefore, our biggest goal is to reduce our environmental impact further. As a small business, we have to take it step by step while doing the best we can.

Here are our targets: 
- Our ultimate goal is to close the loop of our garments. The next step on that journey is a repair- and re-sell scheme which we want to introduce by 2023.
- We want to fully close the loop of our garments by recycling them by 2028. Recycling fibers is still an emerging industry and hard for us to access as a small business*. For now, we are encouraging our customers to send their arkitaip-pieces back to us (free of charge) once they're done with them so we can take care of their afterlife. 
- By the end of 2021, we want to use 10% less virgin materials and instead incorporate more linen dead stock and recycled natural fibers. Currently, we use deadstock linen for our resuable tote bags and recycled linen for our entire crochet range.
- We are currently testing bio-degradable yarns for their strength and durability - so far, this has been one of our biggest challenges.
- As we're growing, we will measure our environmental impact and give back as much as we can.
We want to invite you to take part on a journey that ignites change and inspires to live and breathe a more conscious life. For feedback and questions, please email lea@arkitaip.com

*And our business is only around since 2018 so hopefully our customers aren't fed up with their pieces yet :)